I arrived back in Chile safe and sound.
The bus ride back to Lima was uneventful, and in the evening I went souvenir shopping and grabbed a quick dinner. I had to be up at 5 to get a ride to the airport the next morning.
The taxi was half an hour late, but luckily I still had enough time to get through security and get some breakfast.
The flight was also uneventful, and I made it home by 3:30 that afternoon.
I´m really glad I took this trip. Traveling always brings out the adventurous side of me, and I always meet interesting people along the way. Even though I will probably never see the people that I met along the way ever again, there´s something special about connecting with other travelers and people from another culture. It broadens your horizons, makes you realize that traveling is worthwhile, and makes you realize how we are all human. We all want to be happy, and we all have dreams. Some of them are more complex than others, but many are much simpler.
My family shared their concerns about my safety, and I was sure to be cautious every step of the way during my trip. I didn´t wear my watch in public, and the only technology I brought with me was my camera, phone (which stayed in the hostel), and old I pod. I didn´t go out at night unless I was with another person or in an area that I knew was safe. I was anxious about having a bad experience, but I used common sense and didn´t let my anxiety stop me from enjoying my trip.
There were still more things that I could have done in Lima and Nazca, but I didn´t want to overbook myself, and eating at some of the nice restaurants cut into my budget more so than I was expecting. Oh well, I guess that means I´ll have to go back another time!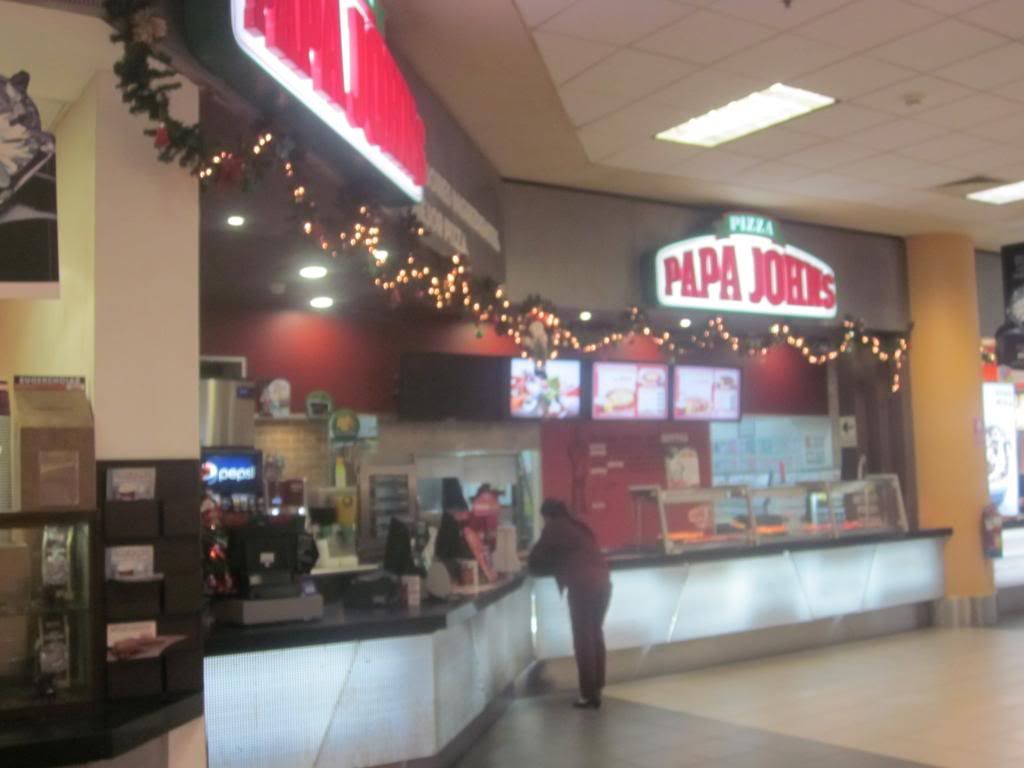 Lima has a Papa John´s in their airport. It´s nice to see that
they have their priorities in order. When are you going to
catch up Santiago???