Here I am in Viña del mar updating my blog for the first time in almost a month, and November has flown by!
The first interesting event that has happened since my last update was Creamfields. It's a huge electronic dance party, and I really like electronic music. I've wanted to go for the past few years, but I either found out too late or didn't have anyone to go with. This year, however, was different. I not only found out about it in enough time but also had a friend to go with.
I met up with my friend Martin at the metro stop Escuela Militar, and we got a taxi from there to Espacio Riesco where it was taking place. When we arrived, it was pure chaos outside: drunk people everyone, yelling and shouting, police, and lots of ticket scalpers. We made our way inside to avoid all of it.
It was a long walk around, but it was worth it. The inside area was huge and amazing. (Last year Martin said that it was all outside, and all of the dust and dirt in the air was a real pain). After paying for some tokens and dropping off our coats, we decided to get a drink at the bar. It was an interesting setup. If you bought a beer, they poured it from the glass bottle into a plastic one that was shaped exactly like the glass one. With the number of people drinking and bottles going onto the ground this was definitely a good idea to prevent injuries and make cleanup easier.
Then it was time to check out some music. I'm usually the type that will stand near the back in a concert and ease my way towards the front, but not Martin. He walked quickly towards the crowd and darted between one group of people and another, and I struggled to keep up. Before I knew it, we were about 20 feet from the stage. Everyone was having a great time, and the energy was amazing.
After that, we took a break for some more drinks and checked out the different stages. Martin brought his UK flag and wanted to get a picture with as many people with different flags as possible, and it was really interesting seeing how many people were there from different countries.
One thing that surprised me was the number of "young" people there. Don't get me wrong. At the age of 31 I still consider myself young, but it seemed that the vast majority of people that were there were between 17 and 22 years old. I haven't been around a group of people that age in a while, and so it almost felt like I was at a high school/college party. In the end I still had a good time though.
November also had a few barbeques. The first one was for my friend Erin who came here at the same time and taught at the same colegio back in 2010. It was her birthday, and there was an interesting mix of people: people from the TeachingChile group, friends from her work, and also her boyfriend's friends and family. After talking with one of them I realized that I had met one of them at a hostel in Pichilemu almost 2 years ago. Small world. It was at Parque Bicentenario, and it was a nice setup with the picnic area and grill. I had a good time catching up with people, and it was really great to see how everyone was doing.
The other barbeque was for my CORFO students. They worked really hard in classes and had taken the TOEIC again, and so I though an end of the semester celebration was in order. A few of them met me at the local grocery store, and we bought everything we needed. Four of my students from this year showed up, and about eight from last year were there too. We started around 7:30 in the afternoon and finished up around 2 AM, and it was great catching up with everyone. It also made me realize how much time has gone by.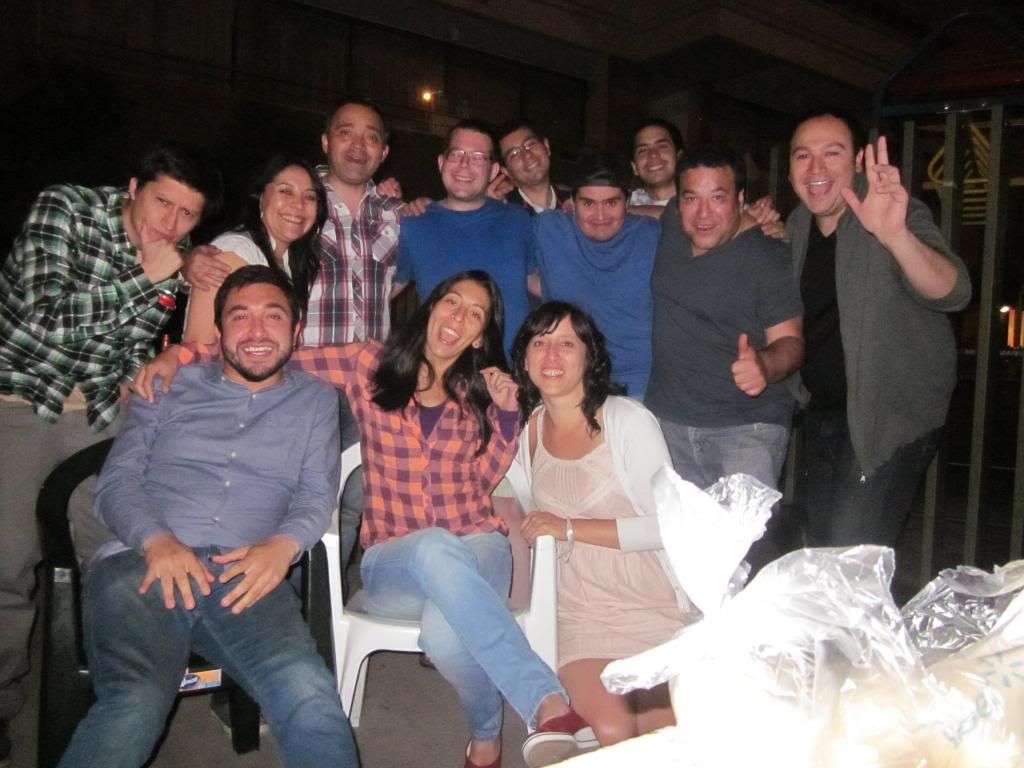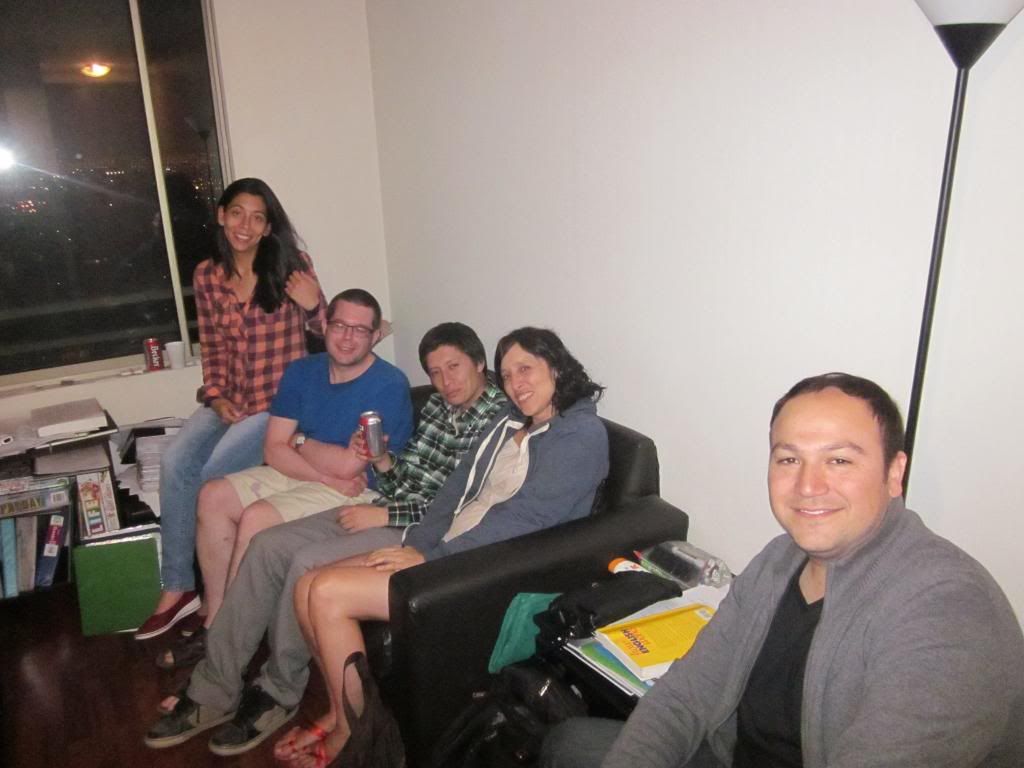 Last but not least, November 17th was the presidential election here. As a permanent resident I´m supposed to be able to vote, but I wasn´t registered when I checked a few days before then and didn´t feel like going through all of the trouble to do so.
Politics here in Chile seem to be just as polarizing as in the States. I believe there were 9 candidates on the ballot, and in a situation like that I imagine it must be hard to make yourself stand out from all the others. I don´t really follow politics here, but I have some friends that make political posts, and the sense I get from Chileans is that they don´t trust politicians and see them as all corrupt. This is easy to understand, as the gap between the haves and the have nots is large and a lot of people here struggle to make ends meet.
It´s not uncommon to see political signs all over the city, and some of them end up defaced like this one: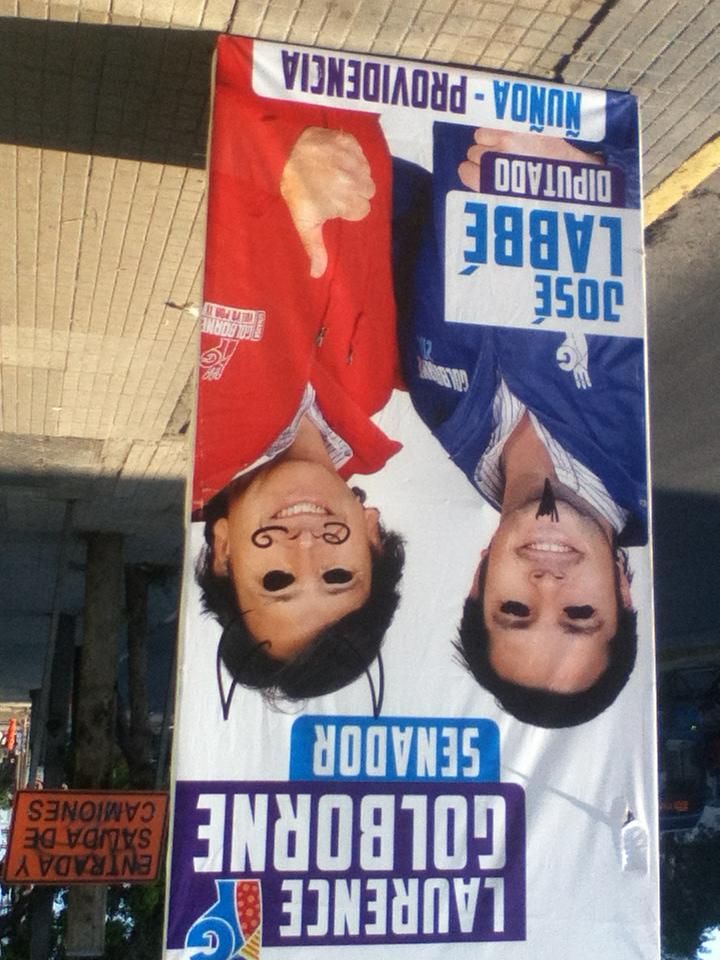 One thing that stood out to me is this: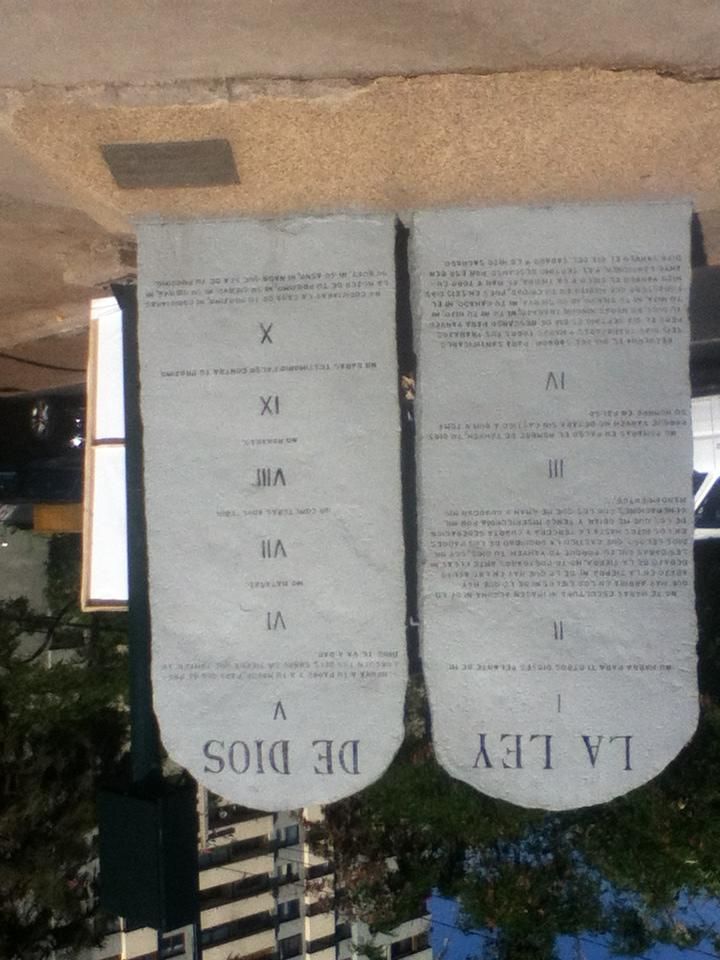 The Law of God
If you can´t see it out from the picture, those are lifesize tablets of the Ten Commandments. Chile is supposed to be a secular country, but it turns out that many laws and policies are determined with Catholicism in mind. To give you an idea, abortion is illegal here.
In the end, Michelle Bachelet won 46% of the vote, and the next closest person was Evelyn Matthei received about 25%. If Bachdlet had won 50% of the vote she would have automatically become president, but since she didn´t she and Matthei will go on to a runoff election on December 15th.
For a long time people had been predicting that Bachelet would be elected again (She was the President from 2006 to 2010, but Presidents here can´t hold consecutive terms), and so it looks like that is going to happen. I don´t follow politics that much, but from what I gather she seems like one of the politicians that is most willing to help close the gap between the haves and have nots and also help out people in need.
The next few weeks will be busy with various events, so keep checking in! I hope everyone had a Happy Thanksgiving, no matter where you are.