This Easter weekend has actually turned out to be a bit of an adventure.
On Friday I met up with a friend named Phoenix, and we decided to hike up to the top of Cerro San Cristobal. As I waited for him to arrive at Plaza Italia, I realized that I had only been up to the top twice before this: once with Donny, Erin, and Walker when we first arrived in March 2010, and with my dad when he visited in February 2011.
When Phoenix walked up to me, I asked if he got a haircut. His response? "Yeah, just a few." For those of you that know my personality and sense of humor, he and I get along well.
Phoenix is a very interesting person. He is a fellow blogger and traveler. We met back in November when I responded to his Internations post looking to meet Santiago locals to practice his Spanish. I noticed that we lived nearby, so we met up for some Mexican food. We spoke Spanish for about the first hour or so before switching over to English. I don´t know exactly how to call it, but he´s on an adventure/quest/experiment to live outside of the states for 5 years. In that time he´s working with international companies, networking, traveling, and finding places he enjoys living. Oh yeah, and he´s also keeping a blog of his adventures for every day for 5 years. He´s a little over 6 months into his experience. If you´re interested in following his adventures, you can do so at www.fiveyearsabroad.com
Origianlly one of Phoenix´s friends was going to join us, but in the end he wasn´t able to. As we made our way towards the hill, a black dog joined us. We decided to name him after the friend who wasn´t able to make it, and he followed us up about one quarter of the way before taking off.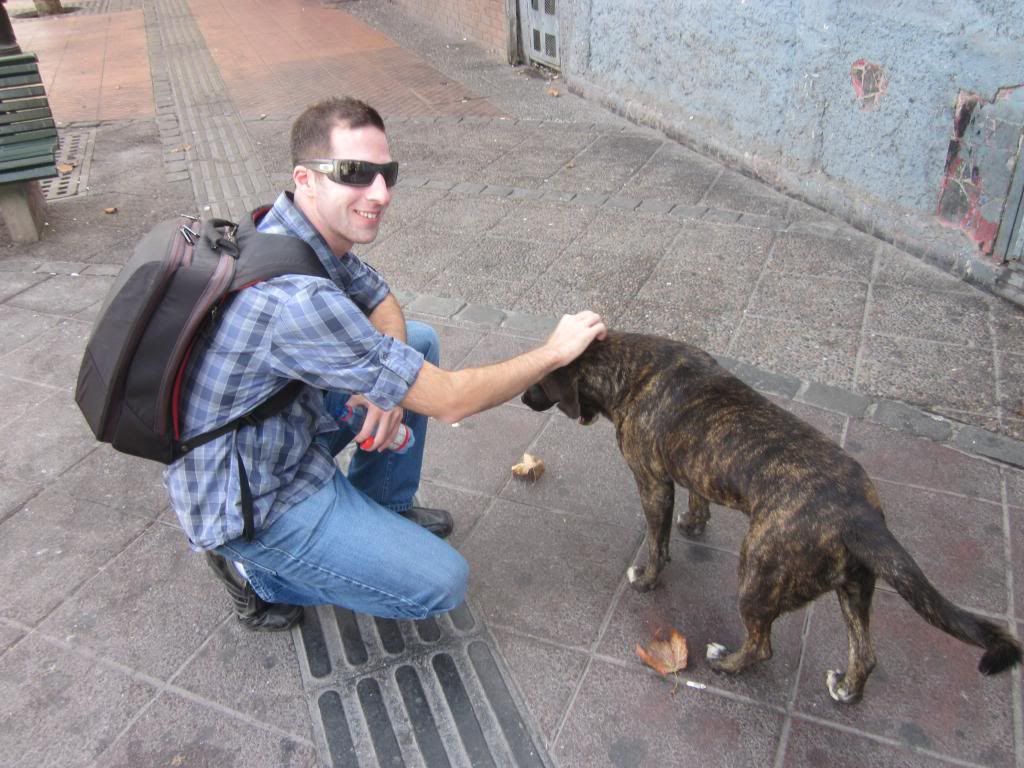 The weather was a bit cool at first, but I knew that it would warm up quickly. The sun was shining, and it got up to about 80 degrees. The walk up wasn´t that strenuous, but it was still good exercise. We had amazing views as we wound around the hill on our way up, and at our relaxed pace we made it up to the top in about 2 hours. There were a good amount of others walking, jogging, or biking their way up too, but it was still very peaceful. And about three quarters of the way up we saw the dog from earlier in the day, but now he was coming down from the top of the hill!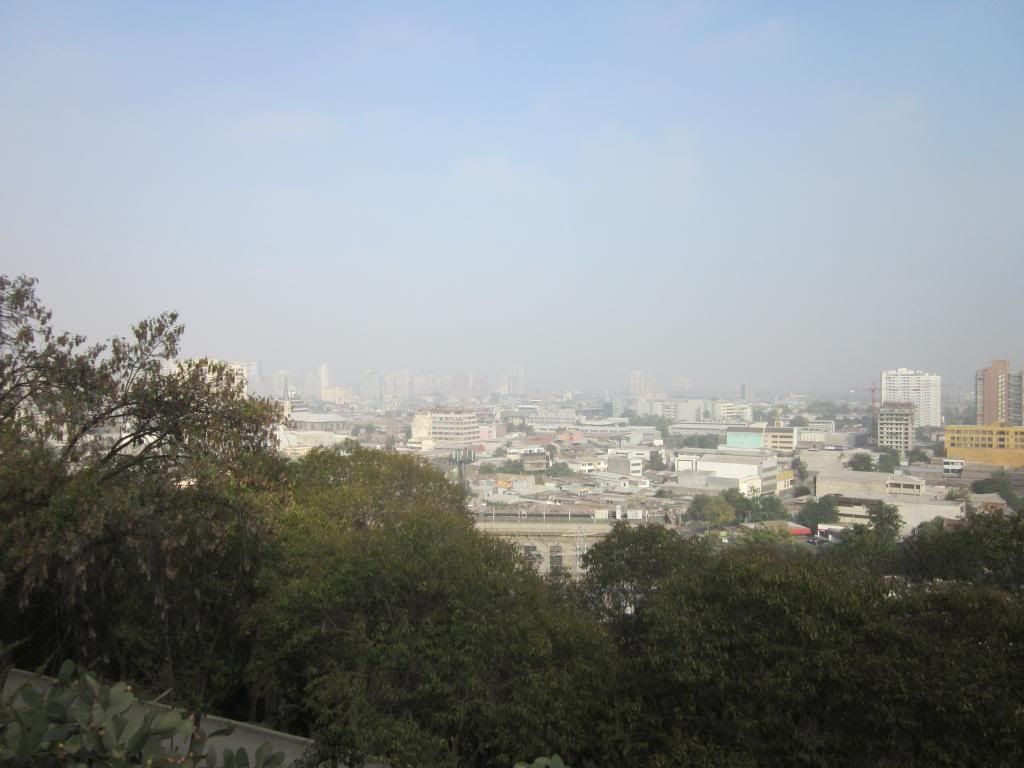 Our reward for the climb up to the top? An amazing (albeit hazy) view of the city, and some empanadas!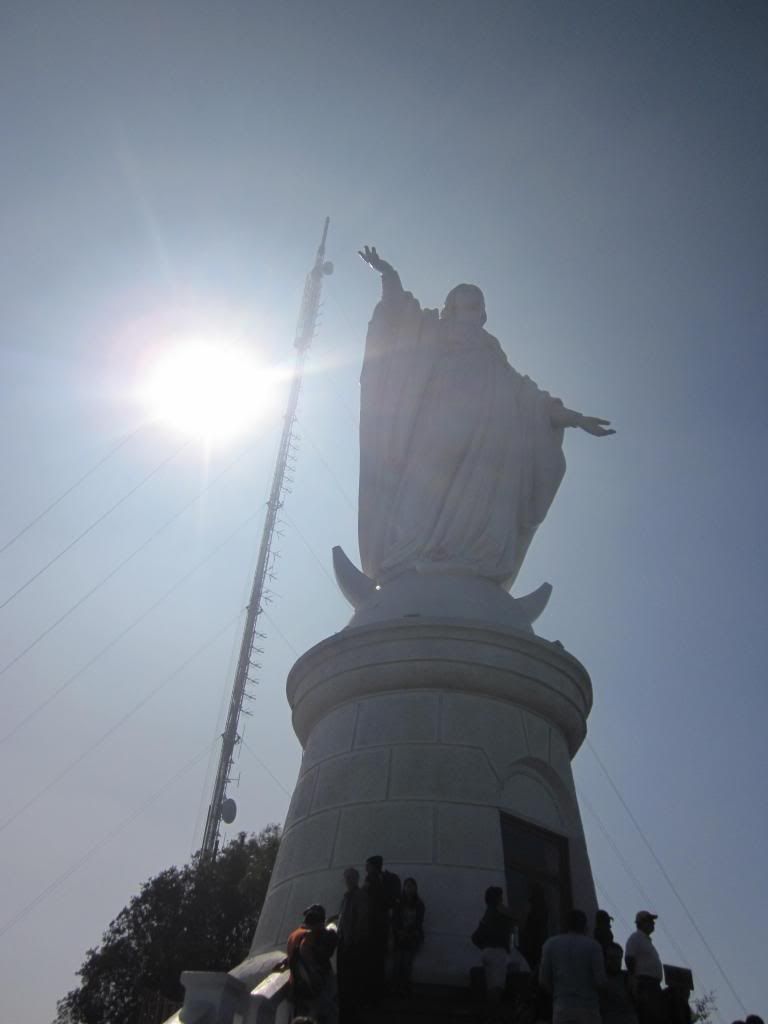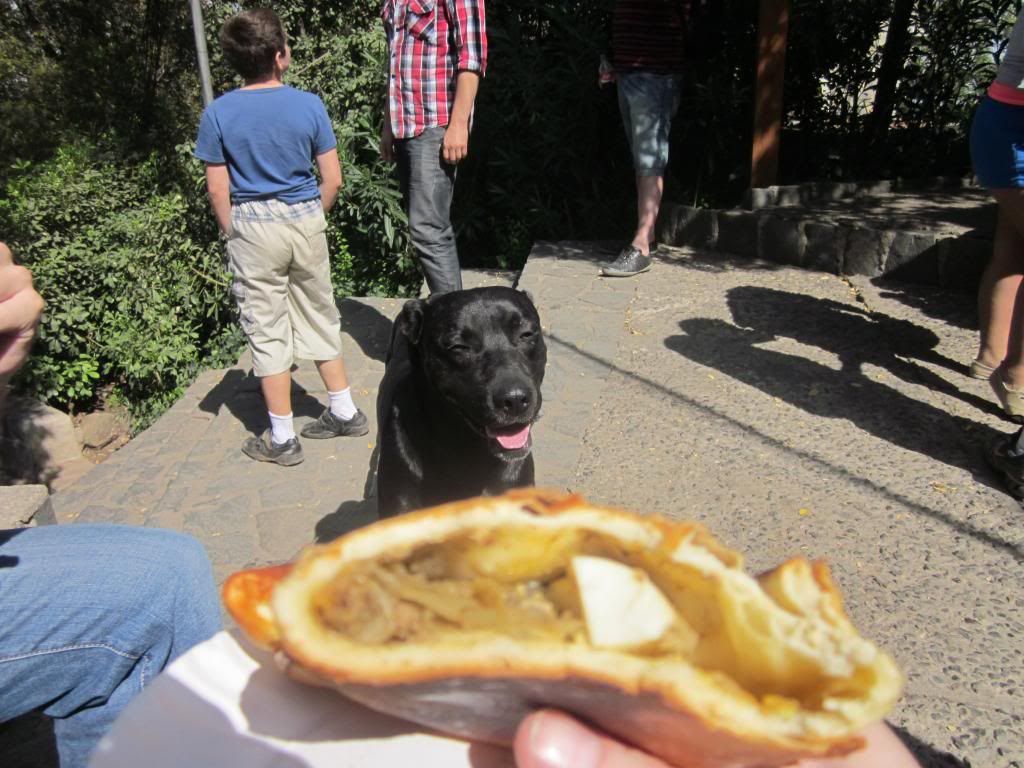 We took the furincular down. There was a great view, but with the staggered compartments it was difficult to get pictures with our cameras.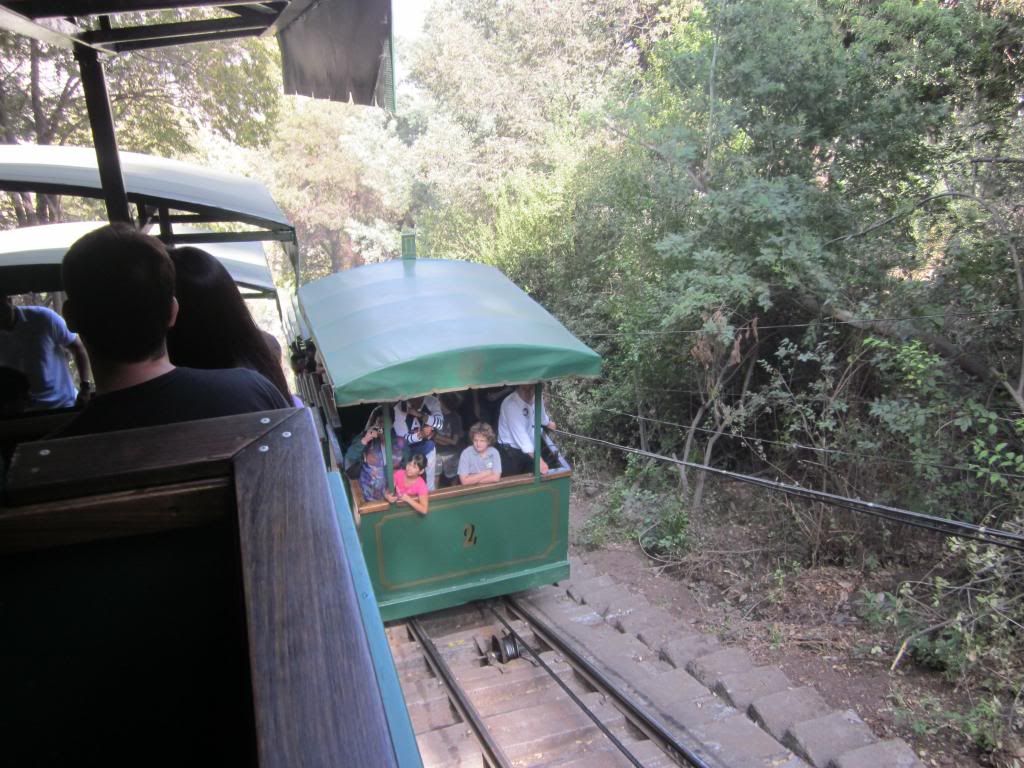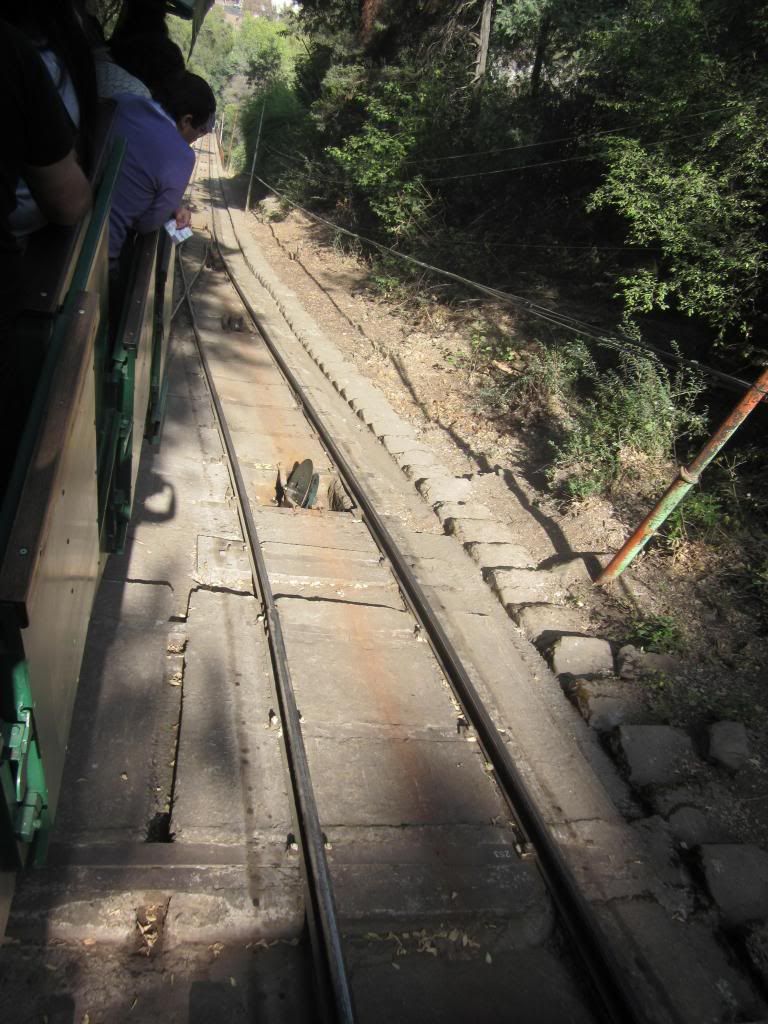 As we walked back, we passed by a Taco Bell. We talked about getting lunch there, but we decided on empanadas instead. By curiosity was tugging at me, so after going inside I saw they had a value menu with items for 500, 600, and 800 pesos. And there were cinnamon twists on the menu too, so that was a good sign for going back another time.
On our bus ride home we chatted about the public transportation system in Santiago before parting ways.
The second adventure was going to see Jesus Christ Superstar on Saturday. Ann and Rodrigo (jokingly my aunt and uncle) invited me to join them with some other friends. We met up at a bar beforehand, and it turns out it was actually an important part of Chilean history. It´s called El Rincon de las canallas, meaning roughly The corner of the scoundrels. It was popular during the dictatorship. During that time there was a curfew that people could not gather in public places after 8 PM, but people could knock on the bar´s door and say the password of "Cannalla llamando a Canalla" (scoundrel calling scoundrel) in order to get in. People would then meet secretly to talk about what was one their minds or about what was happening with the government at the time. The place is decorated with papers that people have pinned to the wall with their own personal messages. Next time I´ll have to bring my camera to take pictures of what it looks like.
We ordered some red wine with strawberries and a combination plate of meat with sides of salad, tomatoes, rice, and potatoes. Here´s what the meat portion looked like (Thanks to Ann for taking pictures!):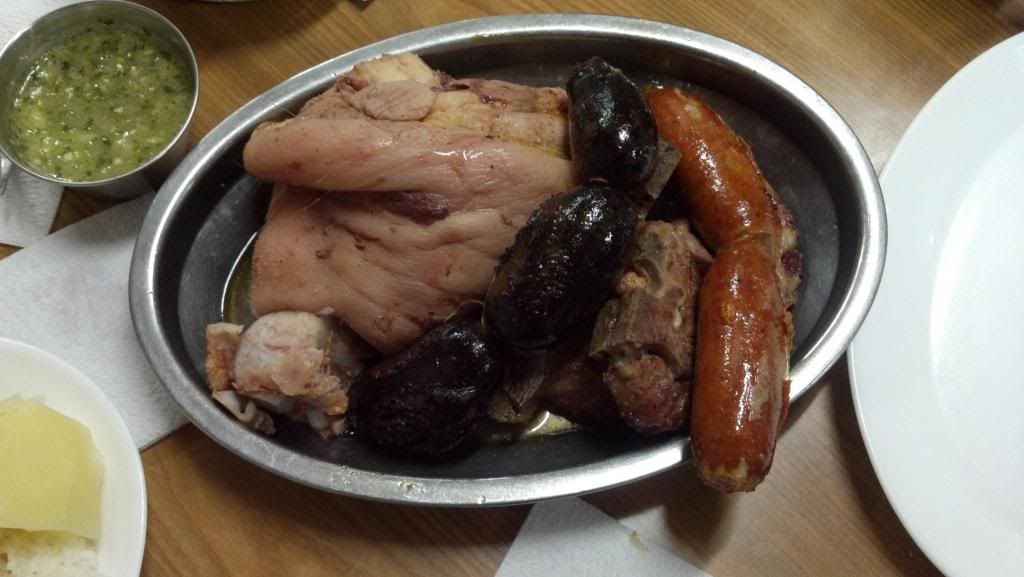 After finishing our meal we were brought 4 shot glasses with amaretto and mint liqueur as an after dinner drink.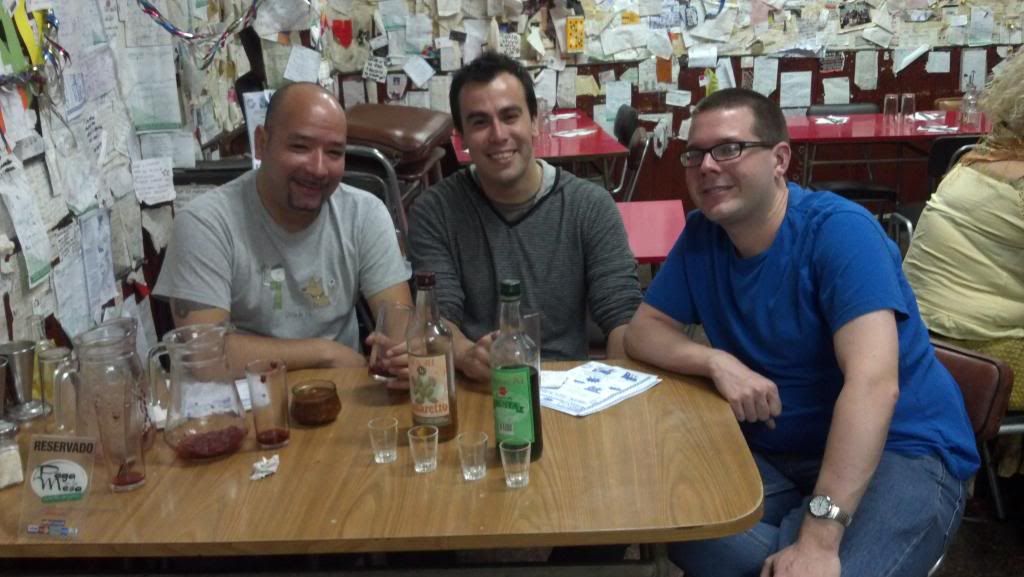 After that, we made our way to the theater. The theater was pretty old and a bit run down, and there was no reserved seating. Luckily we found seating for 5 without a problem. I snacked on kettle corn while we waited for the show to start.
I didn´t really know what to expect from the show, as I had only read a Wikipedia summary of it before attending. I really liked the music and dancing, although it was so loud that I wasn´t able to understand much of what they were singing (It was all in Spanish). Afterward we got some pictures with some of the actors. I was tired, so I headed home after that.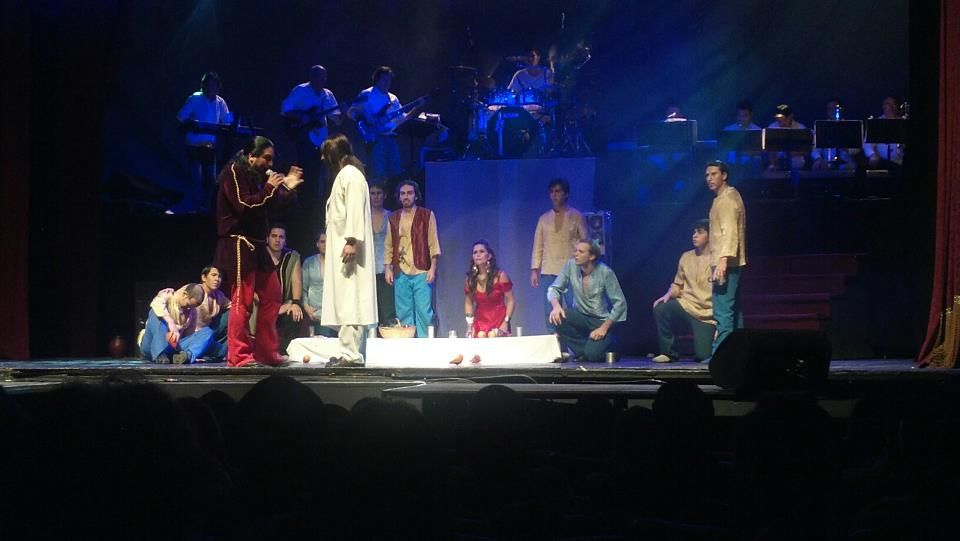 As for Easter Sunday, I don´t have any plans except relax at home and enjoy the day. I came across a few entertaining pictures on Facebook that I thought I´d share here.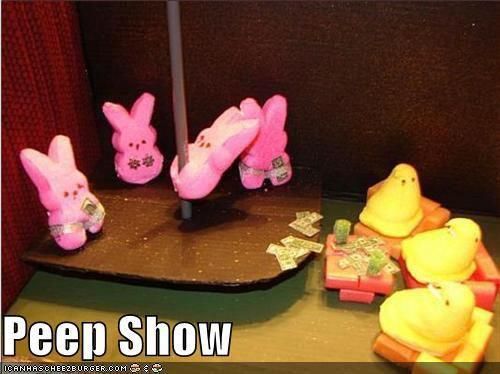 Happy Easter everyone!