I'm feeling good about the start of 2017.
Research shows that one of the keys to happiness is social connections, and I've been keeping pretty busy over the past few weeks.
A friend of mine was visiting Chile with his family and had a day at the end of their trip in Santiago, so we met up. We walked up Cerro San Cristobal, and it was interesting talking with them about our experiences traveling and living abroad. I made it to the top, but it showed me how I've slowed down and gotten out of shape over the past few years. It was New Years Day, and so it was a nice start to the year.
I also met up with some friends that were back in Chile for a visit. They're now married and have a son, and it was great catching up and talking about what has happened in the past 3 years. We both came to Chile with TeachingChile, so it's amazing to think about how our lives have changed since then.
Another friend of mine has been really patient and helpful getting the games and data from my Wii transferred over to my Wii U. If you're doing so in Chile, it requires the use of two transformers since you must have both systems on at the same time. Rodrigo brought his transformer over, and the first time we tried to do the transfer it didn't work with my SD card. The second time was much better, and it took some time but was worth it. It gave us time to talk about life and to get to know each other a bit better.
I'm not usually the type to go out for drinks at night, but some friends of mine (actually former students from 2012) wanted to meet and catch up. We met in Bellavista. For those of you that aren't familiar with it, it's the area where people go to drink and dance. It's run down and a bit dodgy, and I typically don't like going there. But it was worth it. Talking about what's been going on in our lives since we had last seen each other (probably a year or so ago) was really nice, and we also talked about the other students in the class and reminisced about the fun we had then. It's cool hearing about their careers progressing and them buying apartments and improving their lives. Even though we don't get to see each other as often as we'd like, it's always nice when we do get to catch up.
Then this past weekend I visited a friend down in Concepción. His cousin was staying with him, and it was interesting getting to know him. We went out for dinner on Friday night, and then I taught them how to play Settlers of Catan. On Saturday we went to the beach, and it was really relaxing. That night we played two more games of Catan, but this time with another cousin joining us. Even with all three of them teaming up against me I still remained victorious. We ended up playing until 3:00 in the morning.
Here are some pictures from the beach trip: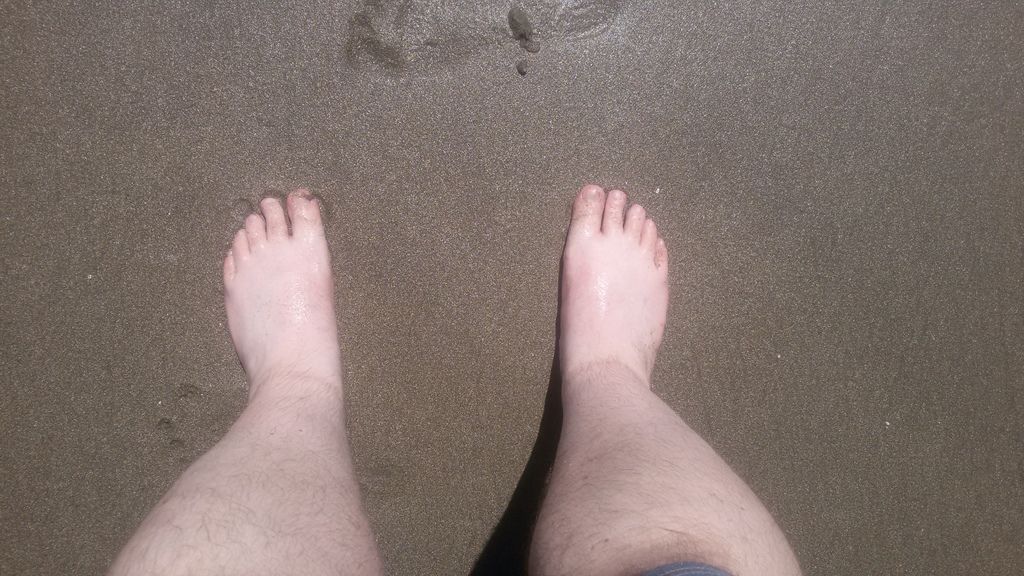 I don't think this photo does justice to show how white my feet were.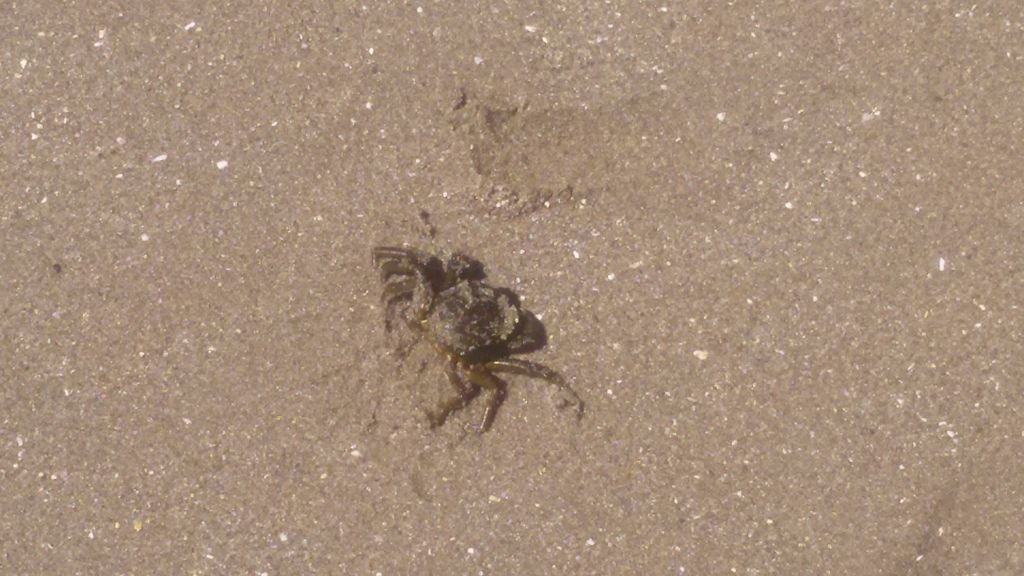 I almost stepped on him!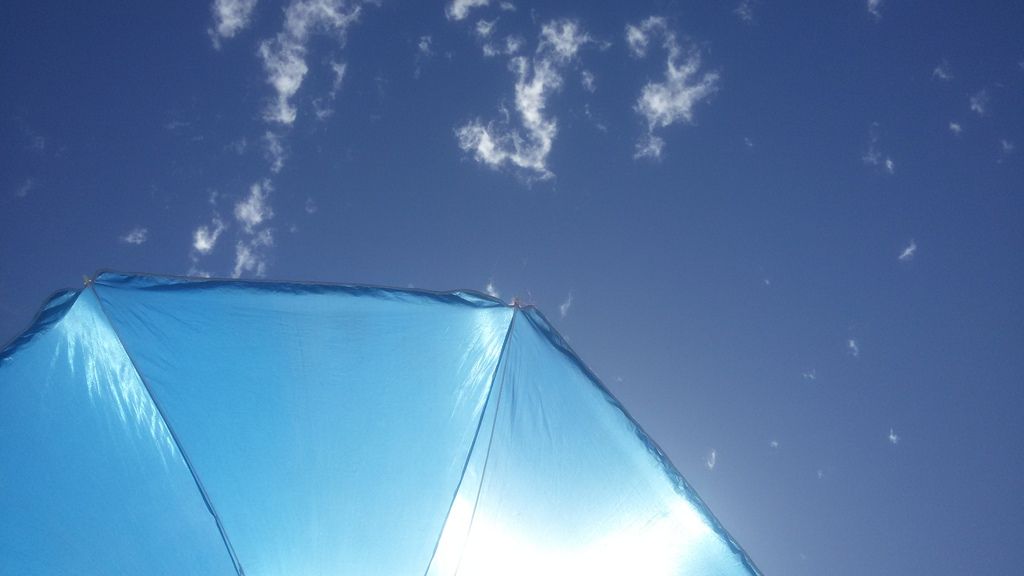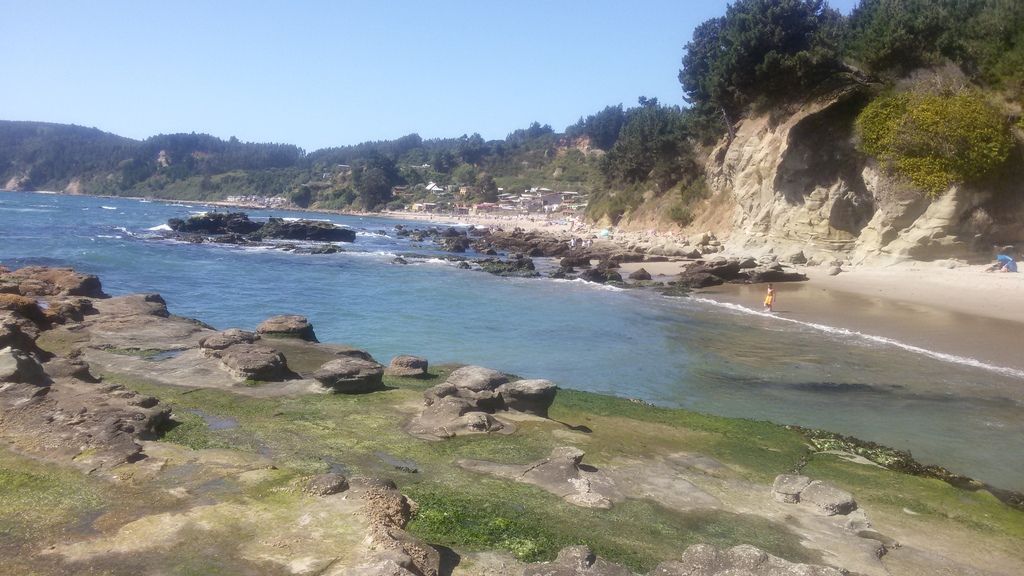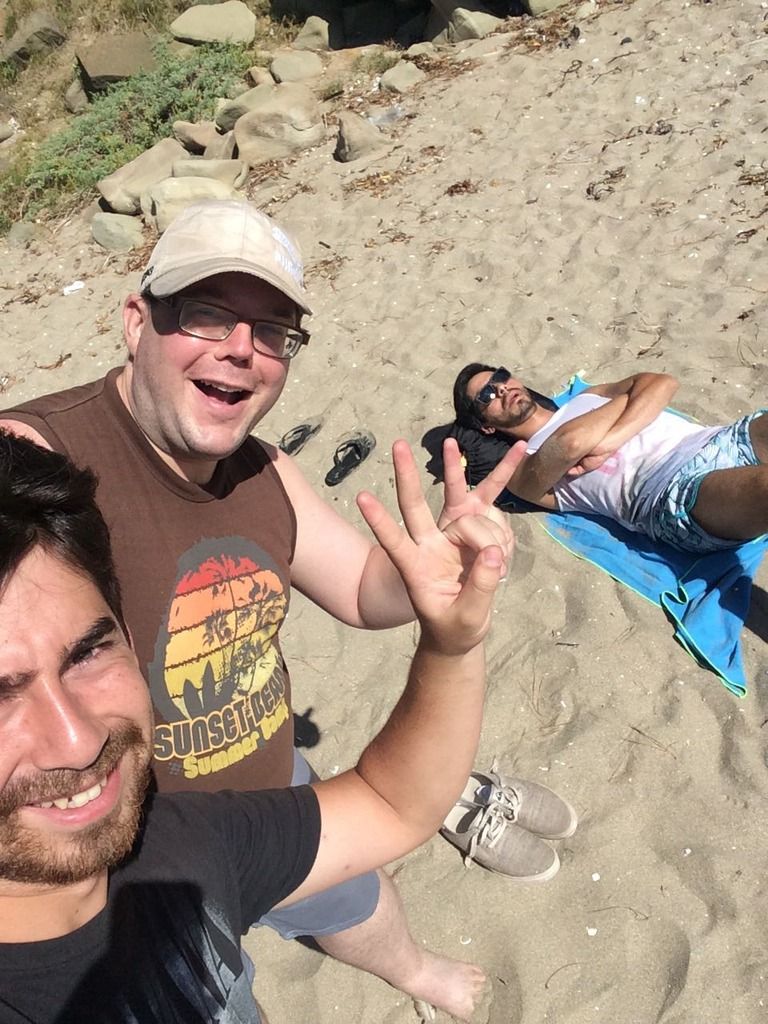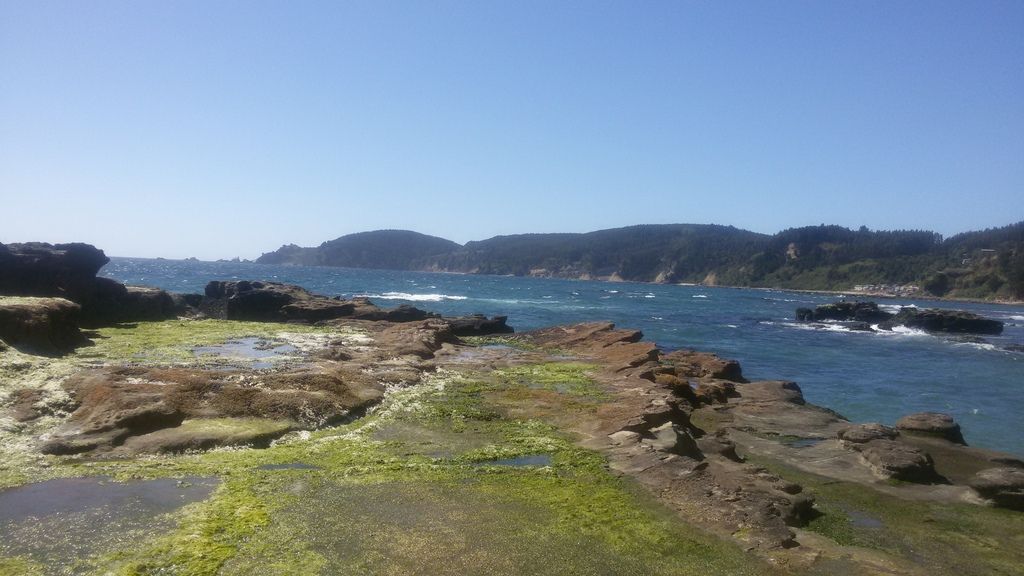 Climbing up on the rocks
Almost to the top!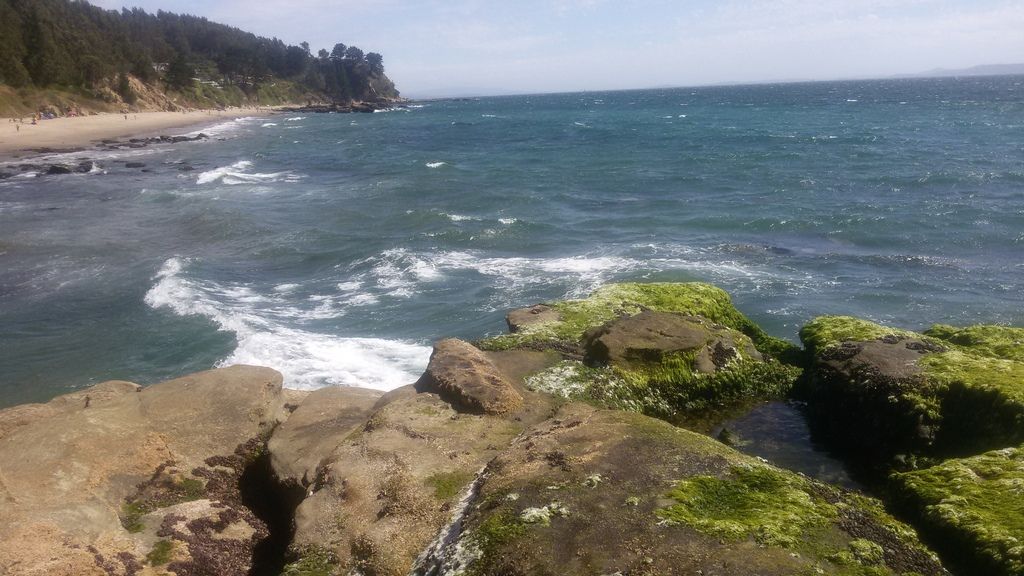 I made it!
Selfie! It was so windy up there that I made my way
back right after snapping this.
Staying socially engaged over these past few weeks and the quiet time at the beach has helped me make some realizations.
I don't like the atmosphere of Bellavista too much, but I have let negativity and fear of getting robbed prevent me from going there. The likelihood of that actually happening is pretty low, especially if I'm walking with my friends and stay alert. In the end going there was fine.
The other realization came when I was at the beach. There were some huge rocks along the beach that you could climb up on, and it looked like the perfect opportunity to take some beautiful pictures. My thoughts immediately went to the possibility of slipping and falling and breaking a bone and going to the emergency room. At that moment I thought, "What has happened to me?" I had gone from being adventurous and risk-taking to being worried and afraid of the worst case scenario.
I decided I wasn't going to let that fear keep me from getting some nice photos. As I walked over to the rocks, I took a deep breath and started climbing up. "One foot at a time, watch out for the moss because it's slippery", I told myself. Slowly but surely I made it to the highest area, and damn was it windy. Even though I wasn't that high up off the ground, the wind was strong and was making me feel a bit off balance. I took some photos and snapped a few selfies before carefully making my way back.
This is a great start to the year, and I'm looking forward to continuing to engage socially. In the past I've let the rejection from friendships not working out affect me a bit too much, but at the same time it has been a valuable learning experience.
Despite a less than ideal political situation back in the States that has me worried for the well-being of friends that are minorities and vulnerable to new policies that may be enacted as well as a rise in hate crimes, I'm choosing to remain optimistic and speak out in the face of injustice. I know that last part is easier said than done, but here's to giving it a try.