Happy New Year everyone!
The Christmas holiday and New Year for me has meant summer weather and enjoying some downtime in Santiago. I was worn out from working up to 8 PM on December 23rd that I was content to have time to myself for Christmas Eve and on Christmas.
To some people, this might seem strange. While spending holidays with people can be a wonderful experience (especially when you're away from home), it's also a really nice experience to reflect on the year, do some journaling, and decompress from a year's worth of work, growth, and experiences. I also have been having some stomach problems that have left me with frequent bathroom visits, so that complicated things too.
I received a package from home with things I had requested: some cereal and tea, a body scrub, a microwavable egg cooker, some cleaning pads for my Swiffer WetJet, and some Kit Kats. I actually cheated and opened it a week early because the floor was filthy and I needed to clean it.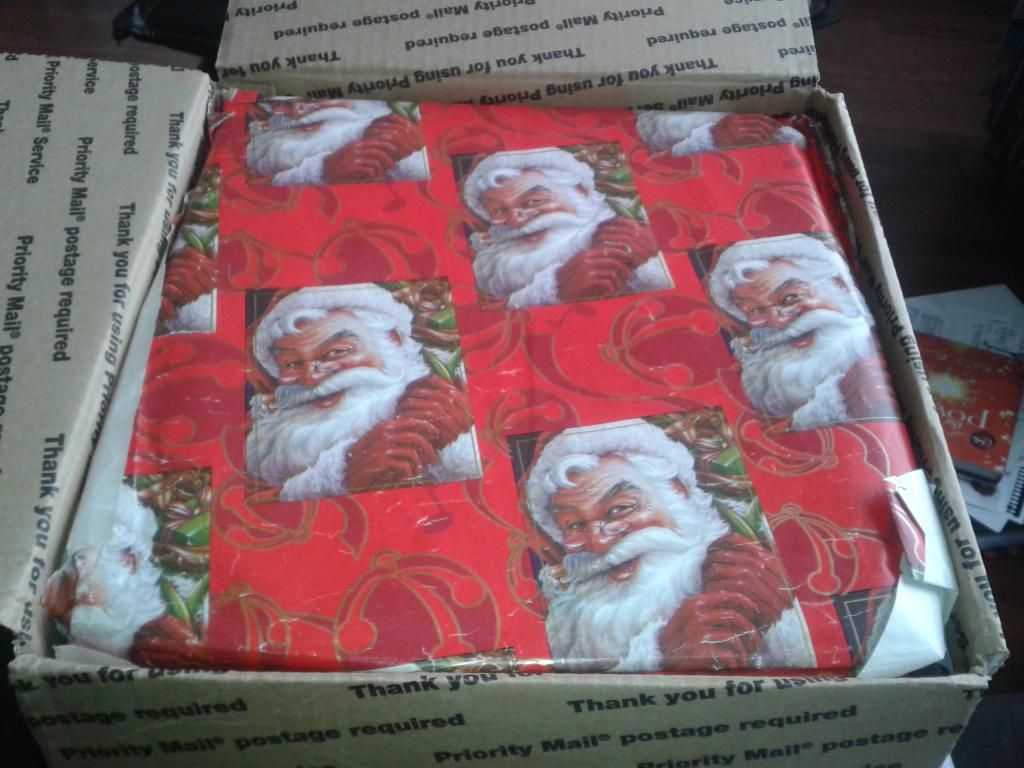 Christmas turned out to be a really nice day. I enjoyed a breakfast with my favorite cereal, made an omelette with the egg cooker, and after calling family I watched some Christmas movies in the early afternoon.
In the early evening I went to a volunteer activity with a friend to prepare food for the homeless. I think it's so easy to take everything we have for granted and to forget about others on Christmas. I also think that the materialism has really taken away the message of Christmas, and I wanted to give back. After walking through some winding streets, we came to an old house where the event was taking place. We helped chop up vegetables, and they prepared a soup using huge pots that you could barely fit your arms around (just like you see on TV for restaurants and such). After that we helped make Christmas cookies.
More and more people kept coming, and there were literally too many cooks in the kitchen. We had been there for almost 3 hours, so we decided to take off and give the new arrivals a chance to help out.
It was so nice to see people coming together that knew each other and that welcomed others to the group. They have been organizing the event and cooking the food and delivering it to the homeless for 10 years, and their dedication to helping others is really inspiring.
As for New Years, I was invited to dinner with some friends. It was an interesting mix of Venezuelan food and conversation, and at midnight we had a nice view of the fireworks going off in different areas of the city. I was tired and headed home shortly after midnight. As I was walking out of the building, there was a group of people posing for a picture. I offered to take a picture of them all together, and it turns out they were walking in the same direction I was.
As we walked we chatted a bit. I was surprised at how full the streets were in Ñuñoa. There were people wearing colorful wigs, masks, and enjoying drinks while making noise and yelling out about the new year. It seemed everyone was walking towards the Estadio Nacional.
We eventually came to a police barricade, and then I walked up one of the side streets. When I got to the main street of Campo de Deportes, it was like a huge block party. If I hadn't been so tired I would have stuck around and enjoyed it a bit more.
I said my goodbyes and made it to my apartment just in time to see the fireworks at the Estadio Nacional from my window. They were beatiful, but I was tired and it was loud with all the celebrating. Eventually I got to sleep and woke up in 2015.
So, how was 2014 as a year for me?
It was a year of travel. It started in New Jersey and took me on vacation to Costa Rica, reminding me of my love of travel and adventure. A 3 day stopover in Miami prepared me to return to Santiago. Weekend trips to Santa Cruz, Viña del Mar, and El Quisco helped me get out of the city and appreciate the beauty of Chile.
It was a year of professional growth as I started a new job with more responsibility and new challenges, and I worked with great coworkers and excellent students. I worked between two different textbook series to create lessons for 11 different levels of classes, and I also taught individualized classes to people in high positions. I completed midyear and end of the year reports in Spanish, and most meetings in the office were conducted in Spanish. At IATEFL Chile I met some amazingly inspiring people, refueling my desire to keep improving my teaching skills.
It was also a year of personal growth. I let some friendships go that weren't contributing to my happiness, and I made new friends that I have more in common with. I've gotten more in touch with my inner thoughts and how they affect my behavior and relationships with people, and I've become more comfortable with expressing how I feel to people. I've become more open-minded when listening to other opinions and have learned to ask questions to better understand another person's opposing viewpoint. I gained an appreciation of the hard work that goes into cooking Peruvian food. I've become more outgoing and social with my friends rather than staying in all the time, and overall I feel much happier and in control of my life than I did a year ago.
It certainly wasn't a perfect year. My physical health could be in better shape, and I haven't been very good about exercising or eating healthy. I struggled with some private classes that didn't work out as well as I was hoping, and my financial situation could have been a bit better. Overall though, I'm very satisfied with how the year turned out.
One last event put the icing on the cake of 2014. On January 5th I start a new job as professor/coordinator of the English program at the Santiago campus of Universidad de Talca. The Santiago campus opened in 2013, and so the program is relatively small now but growing. I'll be responsible for teaching classes and coordinating the entire program. I'll find out more details when I go down to Talca for a 3 week training and to teach an intensive summer course to some undergraduate students.
I'm sad to leave my old job, but at the same time this will be a new challenge and great experience, adding one more adventure to my experience here in Chile.
Thank you to all of the readers out there and I hope you have a wonderful 2015!