A few weekends ago I took my annual winter weekend trip to Viña del Mar.
This time I decided to find a place to stay in a different way. I searched on airbnb.com, and after some searching I contacted a potential host. She told me that the guest room in her apartment was available, and so I booked it for $30 a night.
The location was really nice. It was a block from the beach, and the view from the balcony was amazing. Aysa is from Russia and is living with her Chilean boyfriend, and they have a cat that is a bit on the crazy side. I got to know them the night I arrived and over breakfast the following two mornings, and it was interesting hearing what they were doing with their lives. She works as a translator, and he works with software development and translation.
It was cold at night, but the weather warmed up during the day. I took the chance to walk along the beach, around the city, and eat some delicious food while writing in my blog and reflecting on what has happened in the first half of 2014.
So, what has happened in this first half of the year?
Professionaly, I started my new job teaching at the Chilean IRS. The students are motivated, my classes almost never cancel, and my boss is great. I'm developing teaching materials and my methods, and I'm growing professionally. In order to pay back my student loans and save for the future I still need to teach some private classes in the evenings, but at least I have a steady paycheck.
Socially, I have ventured out and left my comfort zone a bit. I've made some new friends and have made the effort to spend time with the friends that invite me out. Sometimes I have gotten lazy and decided just to stay in and be lazy, and I'm finding the balance between social time and time to myself.
Despite the successes, I still struggle with the culture. I've invited some friends out to do things or over to my apartment, and my invitations have been ignored from time to time. Sometimes I'm told that they don't know what they are doing on that particular day yet, and it leaves me with the impression that they are waiting to see if something better comes along and that I'm only one of multiple available options to them. Other times people make plans with me, we confirm them the day before, but they still cancel at the last minute without explanation or even apologizing.
I know that people in Chile think differently, and I also know that I tend to take things personally. I also know that I'm very much the type that plans things in advance, while things here are more spontaneous. Despite that, not responding to invitations and flaking at the last minute without explanation is downright rude.
Knowing all of this, the challenge for me is to figure out how much time and energy I invest into a friendship, how much I give people the benefit of the doubt, and at what point I decide to focus my energy elsewhere and not worry about them anymore.
On a more positive note, I have started some new, healthier habits. Green cleaning is easy, and I much prefer the natural scents than those of harsh chemicals. I've been cooking at home more, and doing so is helping me to eat healthier and save money to spend in other ways.
I'm still struggling with exercising, but I'm working to stay patient with myself and find ways to get exercise into my daily routine.
Change is also another thing that came up during my visit to Viña. How so?
One of the things I was looking forward to was eating at Lime Fresh, a Mexican restaurant that I visited my last few times in Viña. To my dismay, it has gone out of business.
I was disappointed and was left hungry and trying to figure out where to eat. There was the TGI Friday's that I had eaten at before, but it was something familiar and also quite pricey for my budget. I decided to check out some of the small restaurants and cafes in the area, and I settled on one a few blocks from where I was staying. I got a nice meal with lentils, bread, a drink, spaghetti and meatballs, and a dessert for about $8.
Stepping outside of my comfort zone (and being open to the idea of change) saved me some money and also showed me a new place that I can eat at the next time I'm back in town.
The situation was a nice reminder that change can be good and that I shouldn't fear it and avoid it as much as I have in the past.
To end this blog post, I leave you with some pictures of the weekend:
breakfast of bread, fresh fruit, juice, tea, and an omlette
Maya the crazy cat
Hot chocolate and a cinnamon roll, some nice comfort food
lentils with bread and butter to start the meal
spaghetti with meatballs
The view from the balcony of where I stayed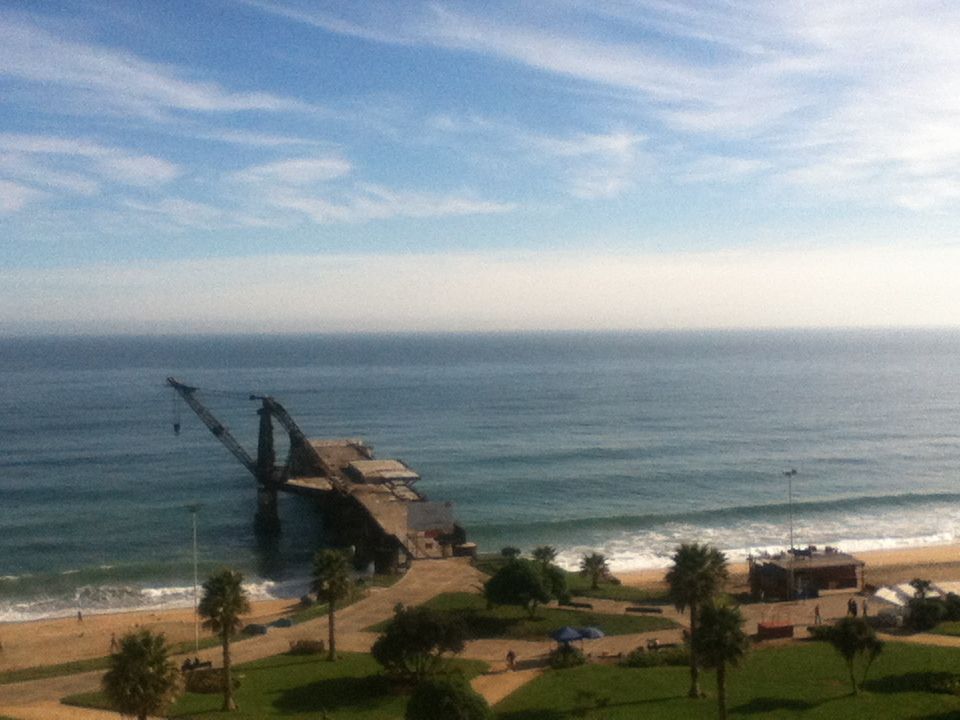 Another view from the balcony