I'm back in Santiago and updating from Condi, my favorite nearby coffee shop.
As always, time has flown by. Before leaving we had a family party to celebrate the February birthdays. Due to my departure on the 28th of January we celebrated the day before, so very early. At least that way we could all celebrate together. The food was great and I enjoyed catching up with family, some of whom I hadn't seen since the same party last year. I was a bad photographer and forgot to get everyone together for a group picture this time, but at least I got a picture of the cake:
My last night in Jersey was spent catching up with the friends. They were ironically the same friends that I spent my last night in the States with before I made the big move down here 3 years ago, and once again there was a forecast of snow that was threatening my chances of getting on my flight.
Luckily it ended up being only rain with some light snow, so my flight wasn't affected at all. Since we were going to Miami together Dana picked me up and we went to the airport together. I got on my flight without a problem, but Dana had some trouble getting on her flight. (She flies standby and her original flight ended up being full, but she got on a later flight.)
The flight was only about 3 hours, and after getting a shuttle to the hostel it was nice to put down my bags and relax. This was my first time staying in a hostel in the States, but it was really nice. The room had 4 beds in a bunk bed arrangement, complete with a mini shelf with power outlets and a lamp inside per person as well as a mini curtain to be able to talk to the person across from you or have your privacy. We had our own bathroom and an in-room air conditioner too. Not bad for 98 bucks a night in Miami Beach.
In the dorm bed.
The curtain is on the left.
I was getting hungry so I went out to explore and get some dinner. I wanted to get something nice, so I went down to Lincoln Blvd. It´s a pedestrian area with lots of restaurants and shops. I sat down at the outside terrace at one place after the waiter raved about the food and service and Tripadvisor rating, but it took them over 10 minutes to get me a menu and then after waiting an additional 5 I didn´t even get the glass of water I requested. I got up and left and decided to try my luck elsewhere.
I moved to an Italian restaurant. The drink they gave me was strong, but the serviceand food was horrid on multiple levels. I ended up complaining and got my meal for free, and then I decided to explore the area some more.
I was wondering what was happening with Dana and after looking at my phone she had texted me that she was on the shuttle on the way to the hostel about half an hour before then. I was at least a 40 minute walk from there, so I scrambled to figure out how to get back quickly. I walked along looking for bus stops but didn´t see any. I didn´t want to pay for a taxi if I could help it, and then I saw my saving grace: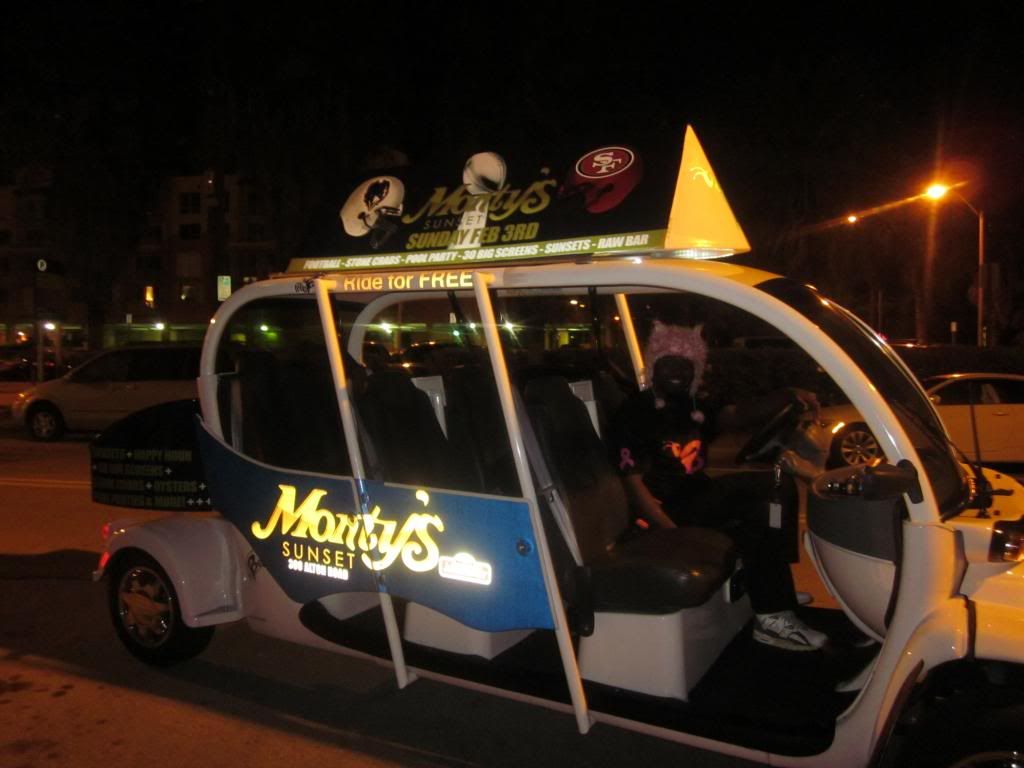 In Miami Beach and South Beach a company runs a shuttle/taxi service for free. You just flag them down and tell them where you want to go. They have a TV in the back seats, advertising on the outside and inside, and will blast music while you cruise around. The only catch is that the drivers only earn tips. My particular driver that night was a guy named Jonsie from Philadephia, so we talked about life down there and back up north during the ride. It was a really cool experience.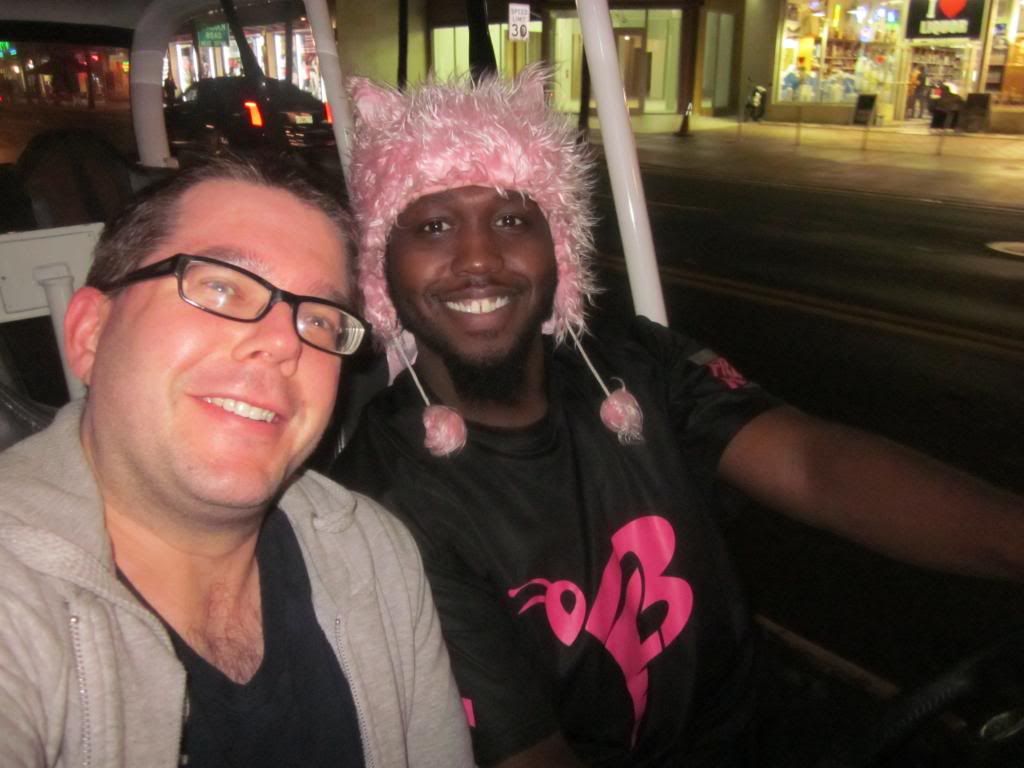 By the time Dana arrived it was almost 11 and we were tired, so we just stayed in.
The following days included a lot of beach time, some drinks and food along the beach, and our sandals breaking on both of us at random times while we were walking. Rather than boring you with too many details here are some pictures summing up our time there: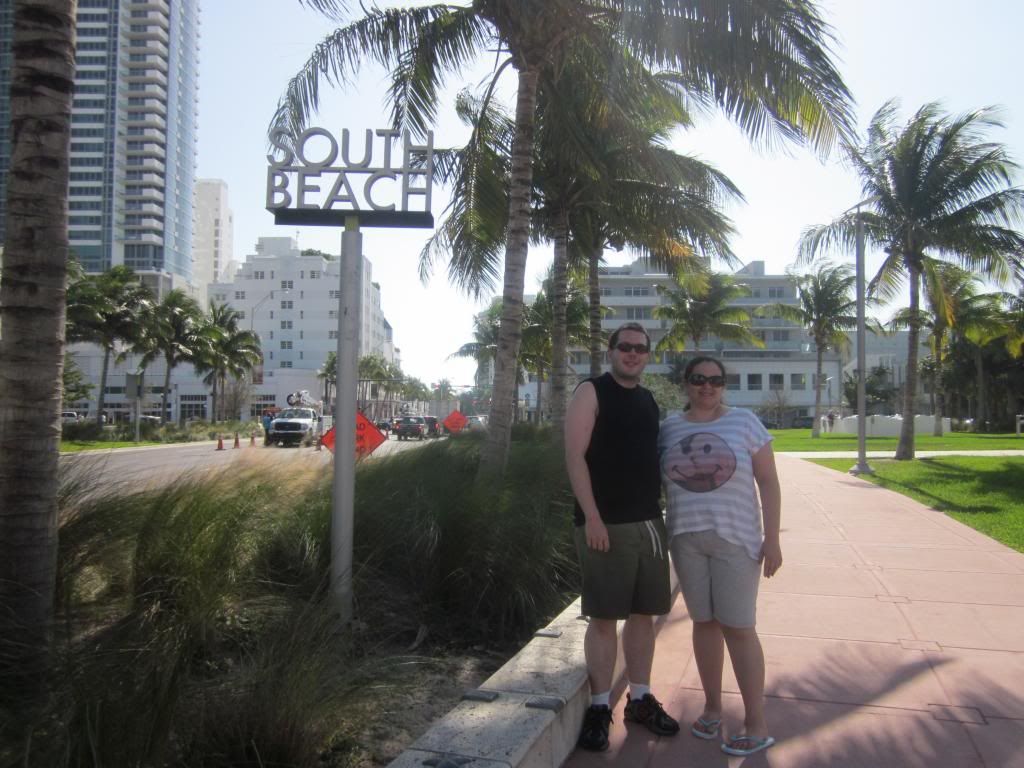 A turkey sandwich from a Cuban deli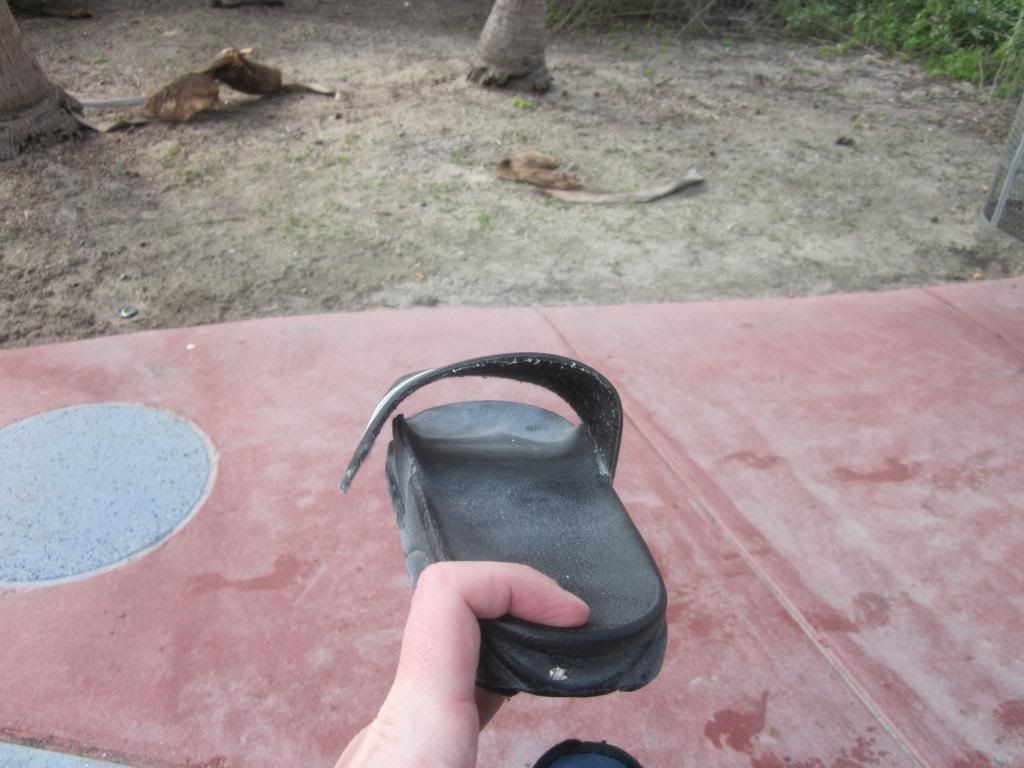 This sandal broke on the beach. The other one broke while
getting up to use the restroom at the Cuban deli.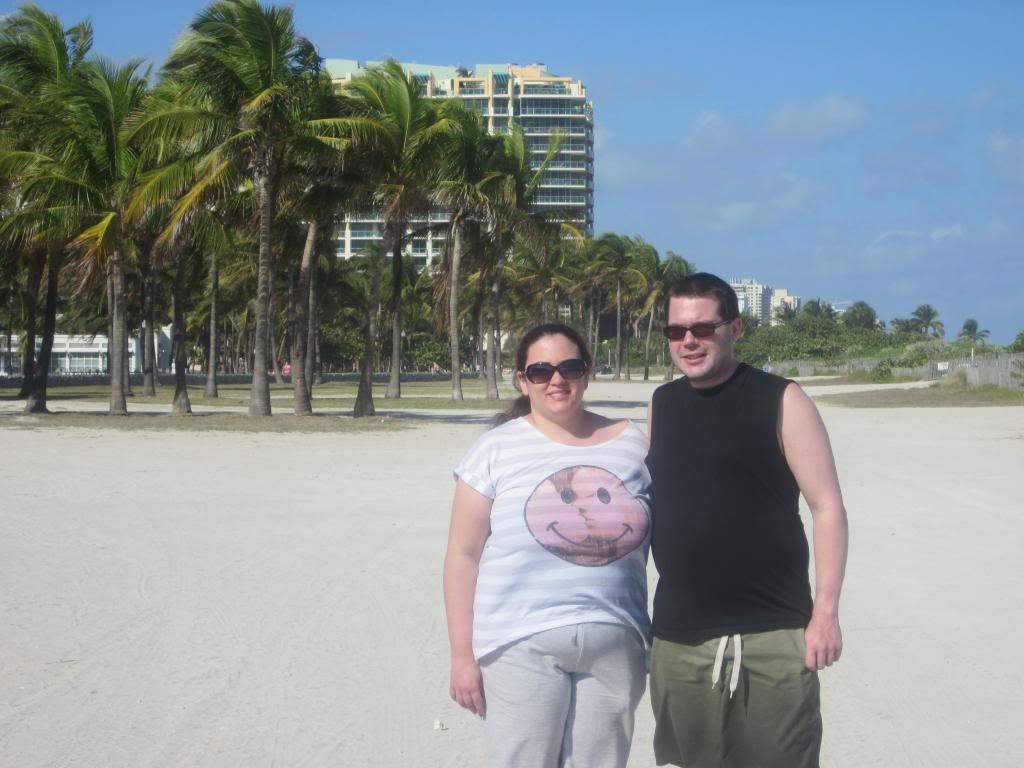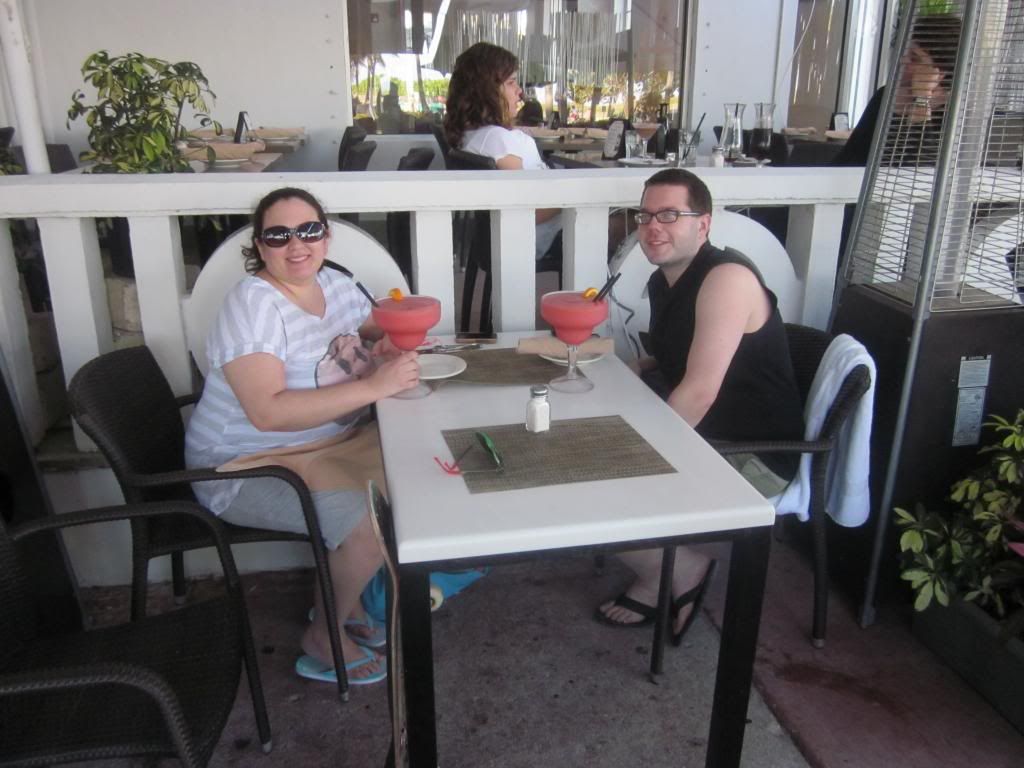 These margaritas were 2 for 1 during happy hour, 44 ounces each!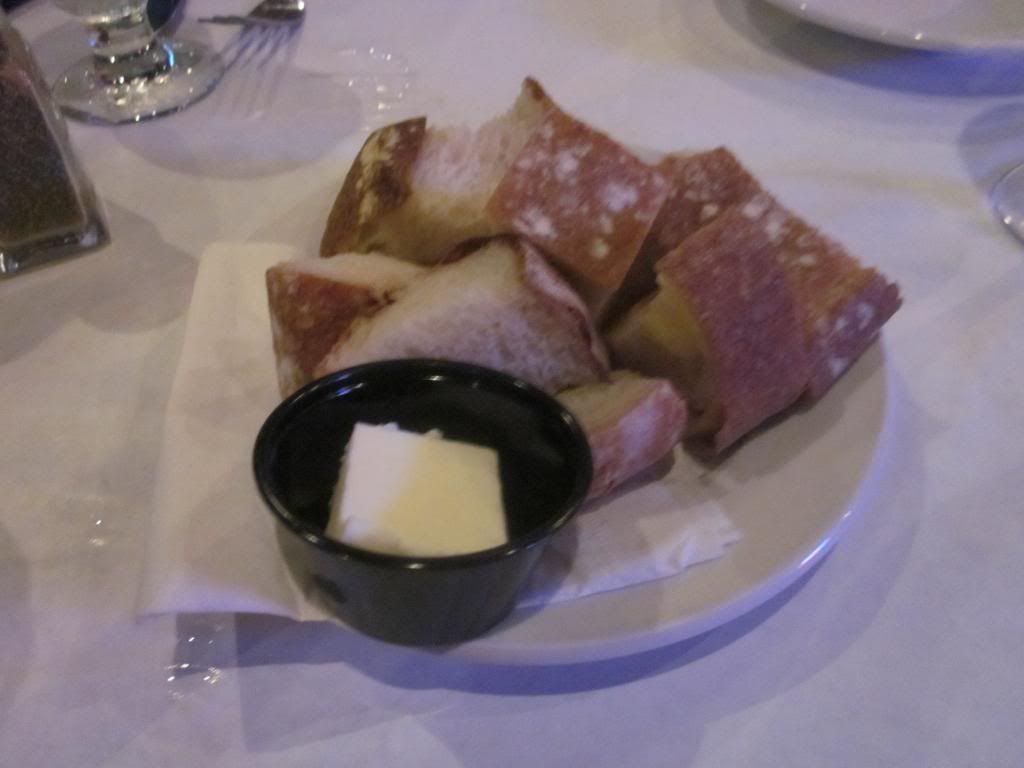 Fresh bread!
Cheese ravioli with meatballs!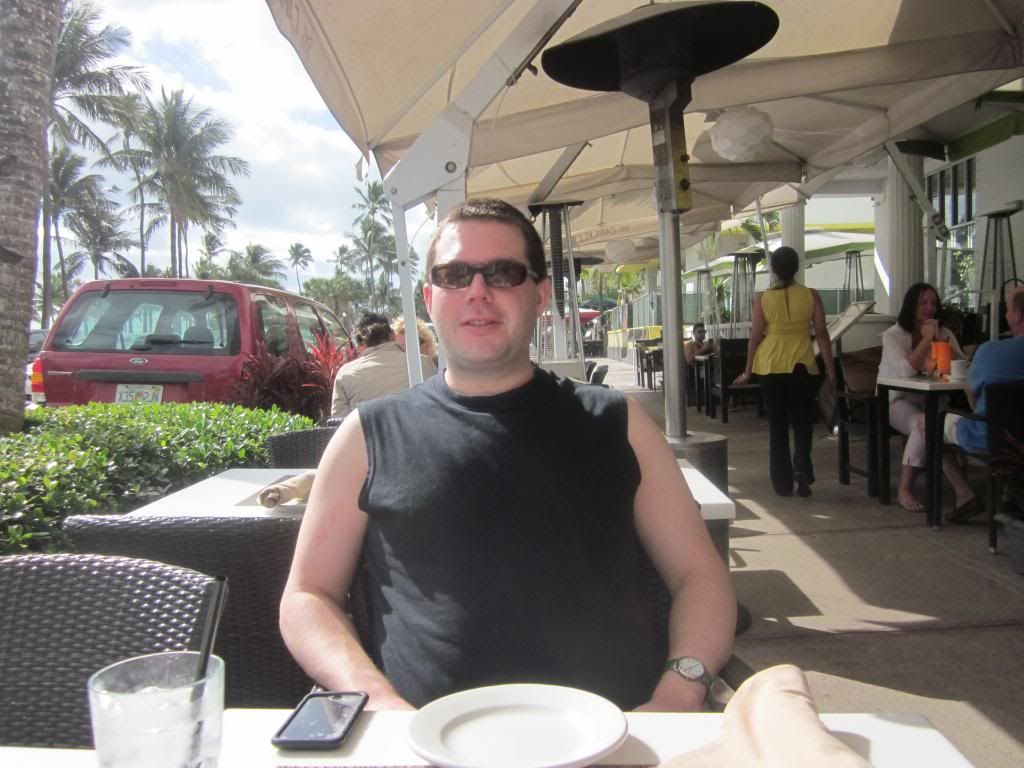 Waiting for breakfast!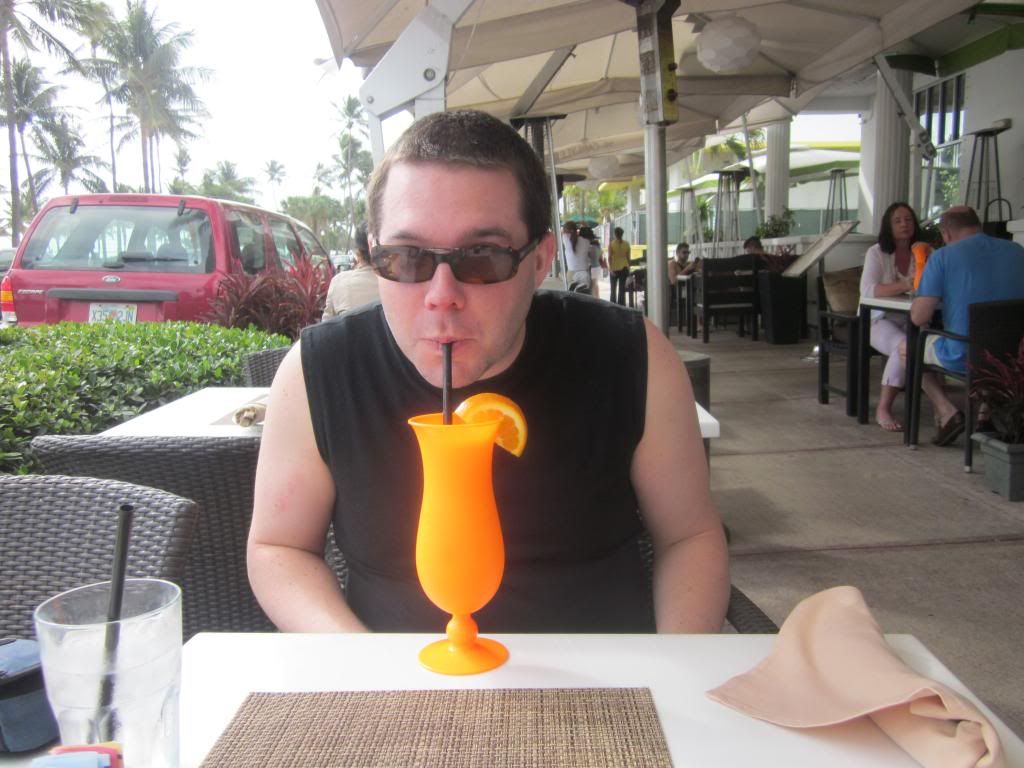 Probably the most orange orange juice I've ever had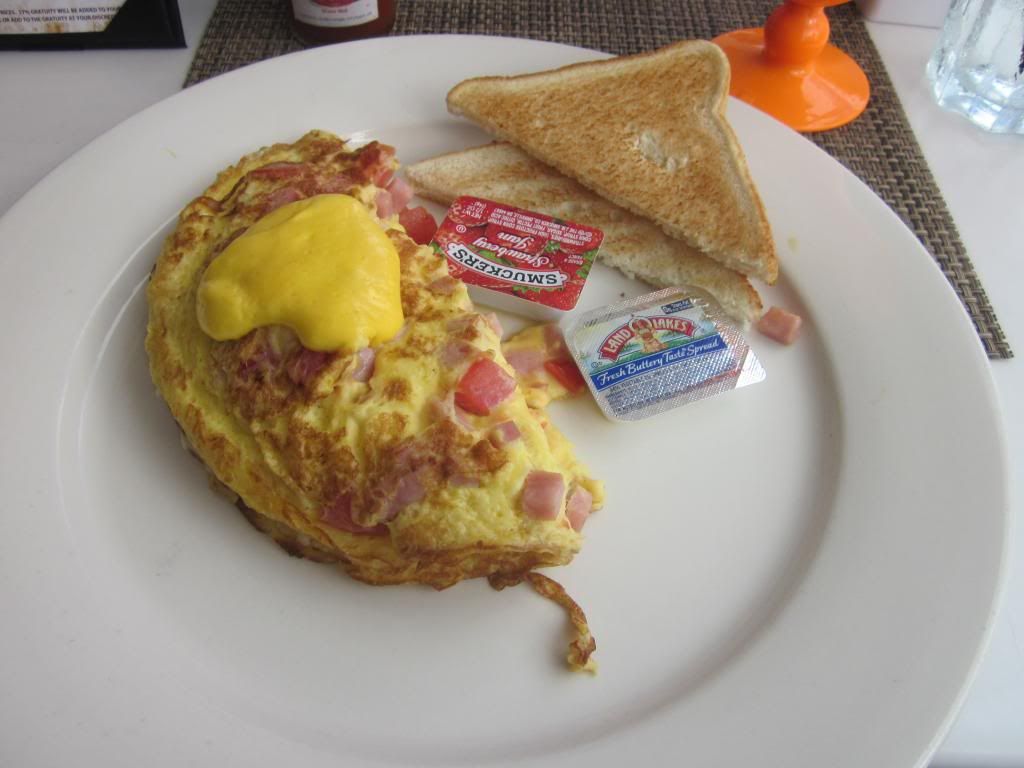 Breakfast special for 4.99!
Lunch special for 9.50!
A sandwich from a French deli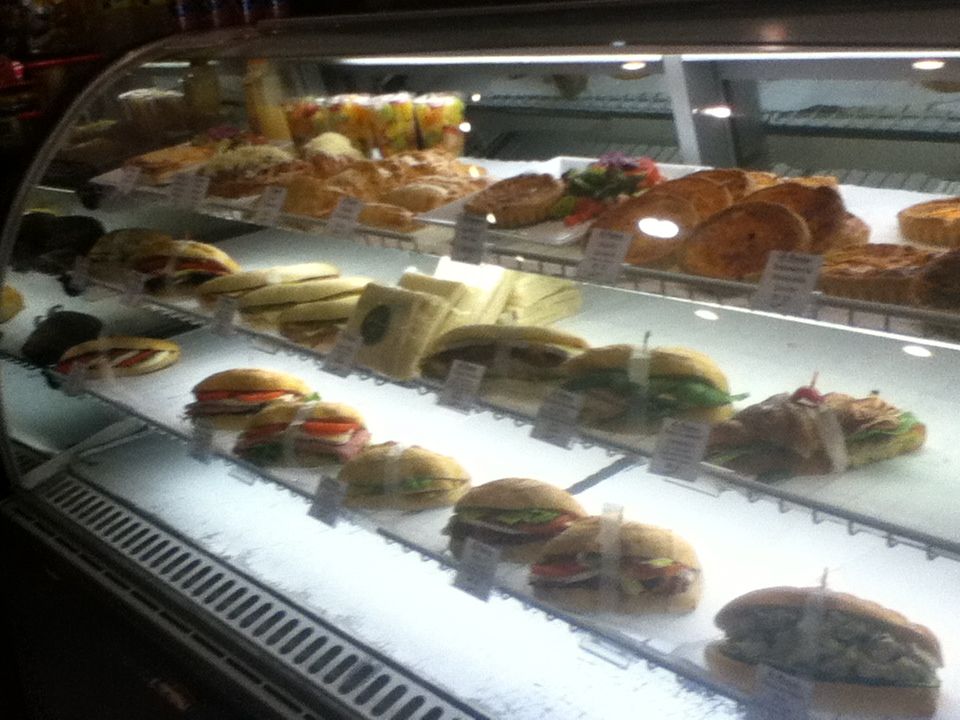 More of their offerings
There was one thing that really impacted me on my last day there. I had checked out of the hostel at 11 and had time to kill until 5, so I was walking around exploring some more when I came across an area that said it had The Freedom Mural inside. It sounded interesting so I decided to check it out.
Inside was a wealth of art from a variety of artists, all with the common theme of unity, peace, and love. There was an immigration wall with art as well as quotes about immigrants and immigration. I chatted with one of the curators, and one of the artists was there. I told her that it was really inspiring to see someone using art to educate others and bring people together, and it made me think of one of my friends Judy in Mexico. She has retired in Tepoztlan, a small town near Mexico City, and she has devoted her time to sharing the beauty of art with the children there. She helps them create murals, use hubcaps to create art, and similar projects.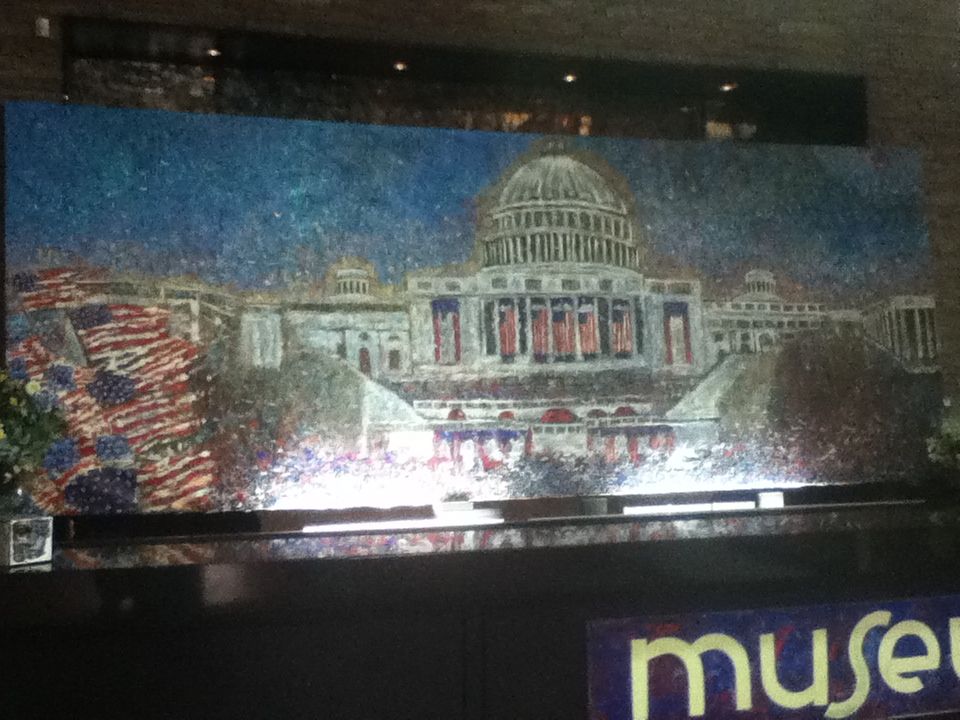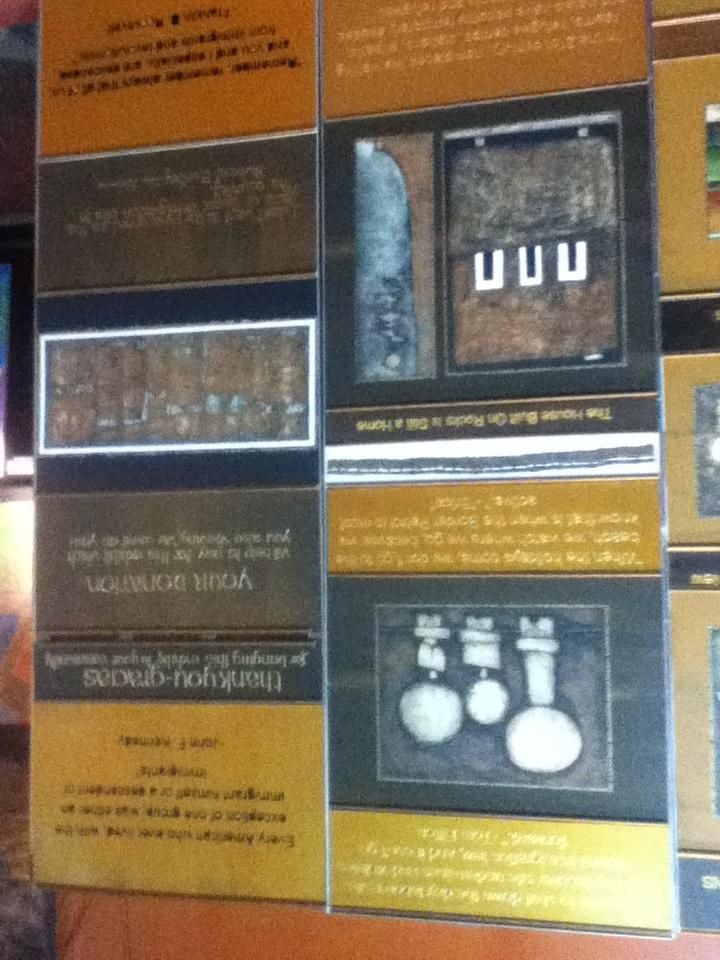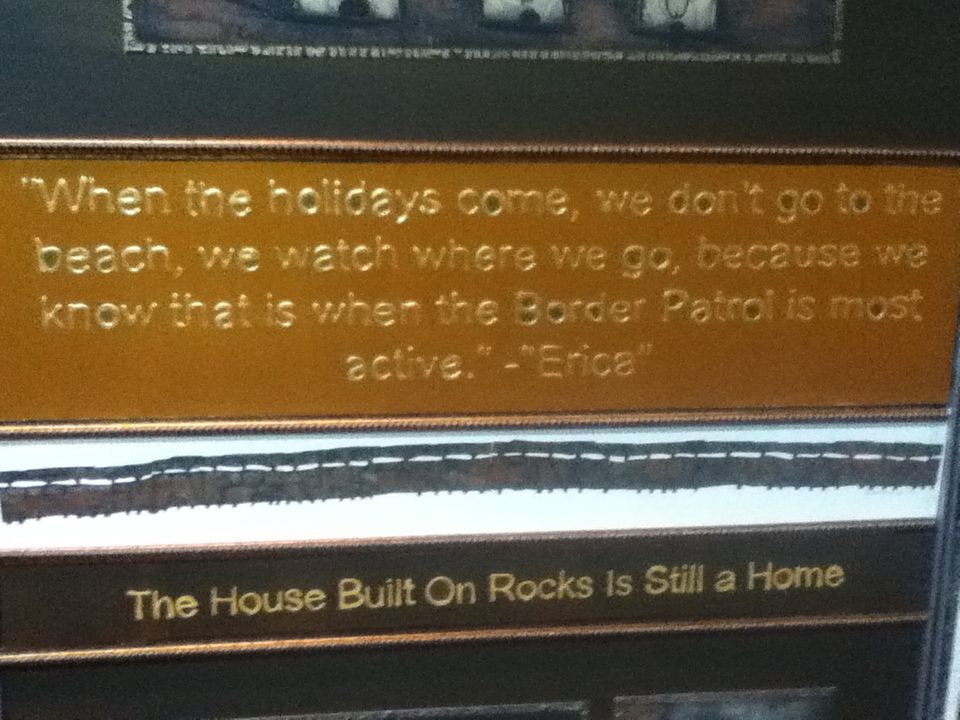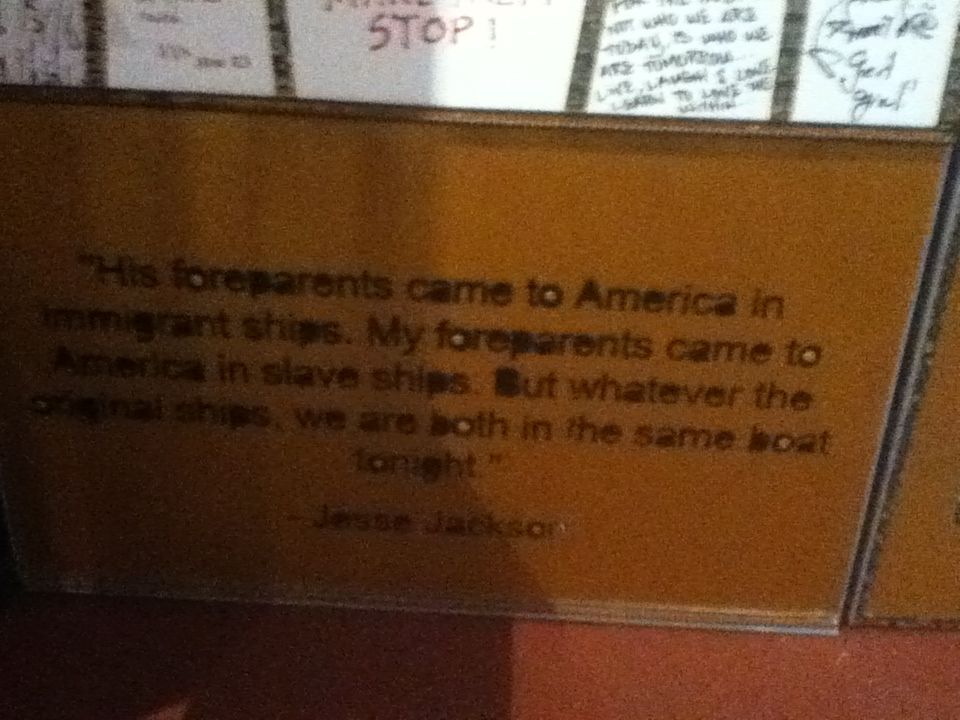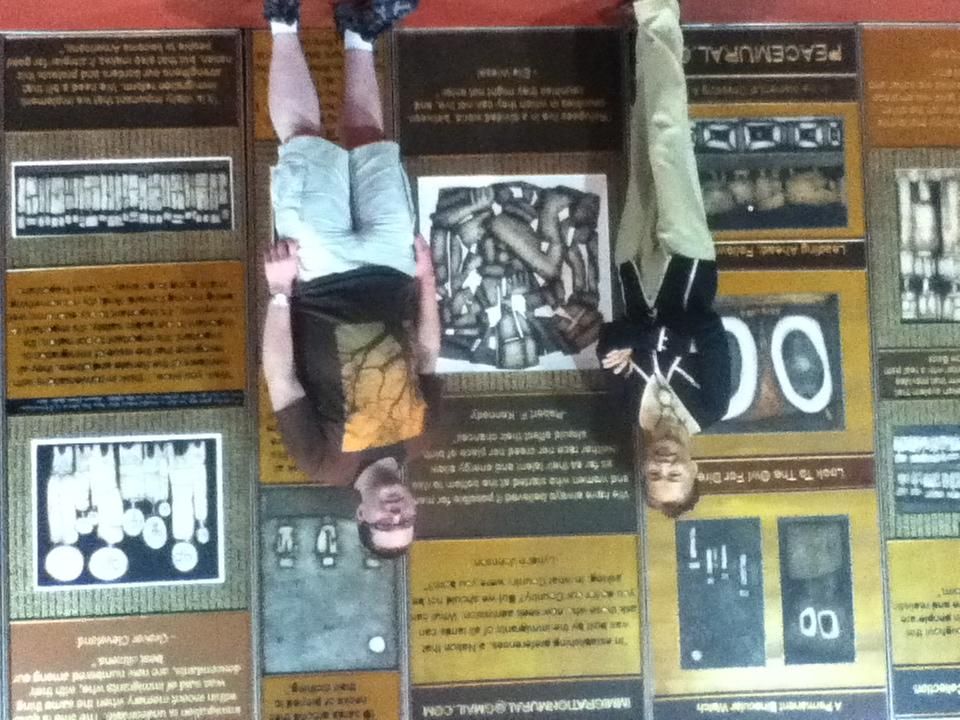 Even though I was only there for a short time and only had a short conversation with her, it was great to see people helping other people and sending a positive message out to the world. If you want to see more information about her work, you can visit www.huong.org
I eventually made my way back to the hostel and then was on my way to the airport. After having bought a few souvenirs for friends in Santiago my bags were now bulging. One of them ended up being overweight, but after shifting my things around it ended up being ok. I then ran into problems having one bag too many as a carry on, so I had to combine three bags into two at the security line. I finally managed and got through with about 20 minutes til boarding.
The flight was uneventful, and I got back to my apartment safe and sound. It was a great feeling to be back to my own place. Besides unpacking and sleeping the only other thing happening that day was going out for a few drinks to celebrate a friend´s birthday.
Before I knew it, it was Saturday (my birthday)! I promised myself I wasn´t going to the emergency room on my birthday this year, and I kept it. I picked up a chocolate cake from Condi, and some friends (Ann and Rodrigo) helped me do the shopping and prepare the food. Rodrigo was the grillmeister and took care of all the meat, and Ann did the decorating and prepared the barebecue area.
All in all about 15 people made it, and it was a great time. In the end I actually had more Chilean than gringo friends in attendance, and it was a satisfying feeling knowing that I have established true friendships with the locals here. It officially started at 7 and we had the barbecue area booked until 2, but by the time everything wrapped up it was almost 3:30 in the morning.
My dear uncle Rodrigo preparing papas con mayo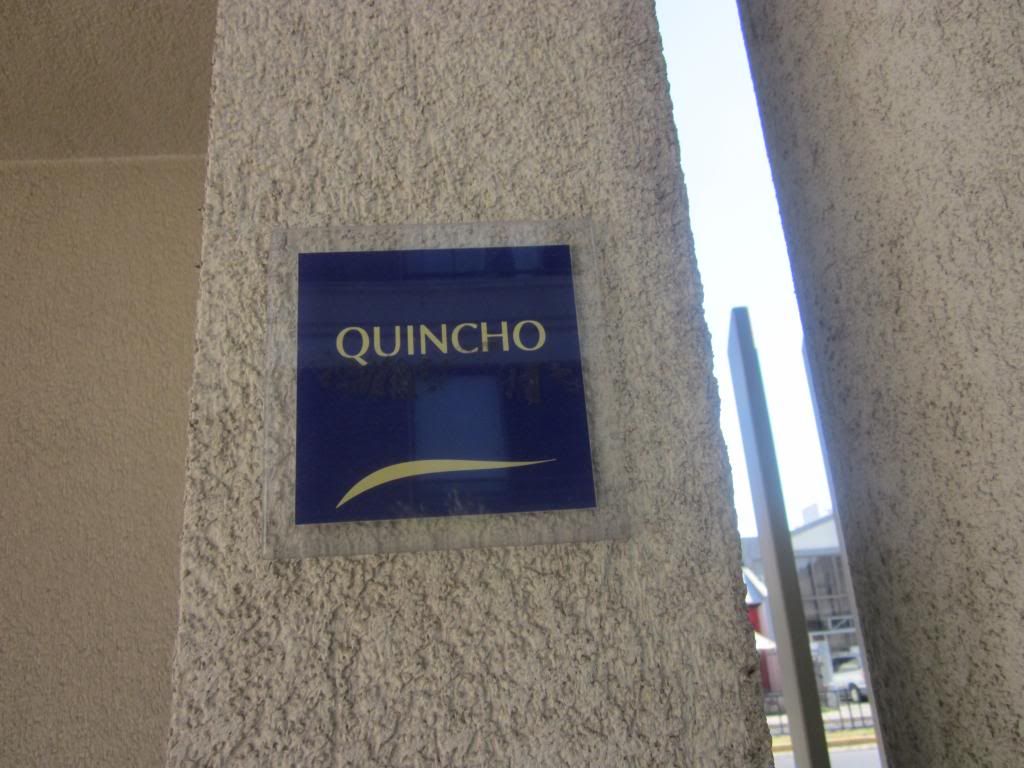 Quincho means barbecue area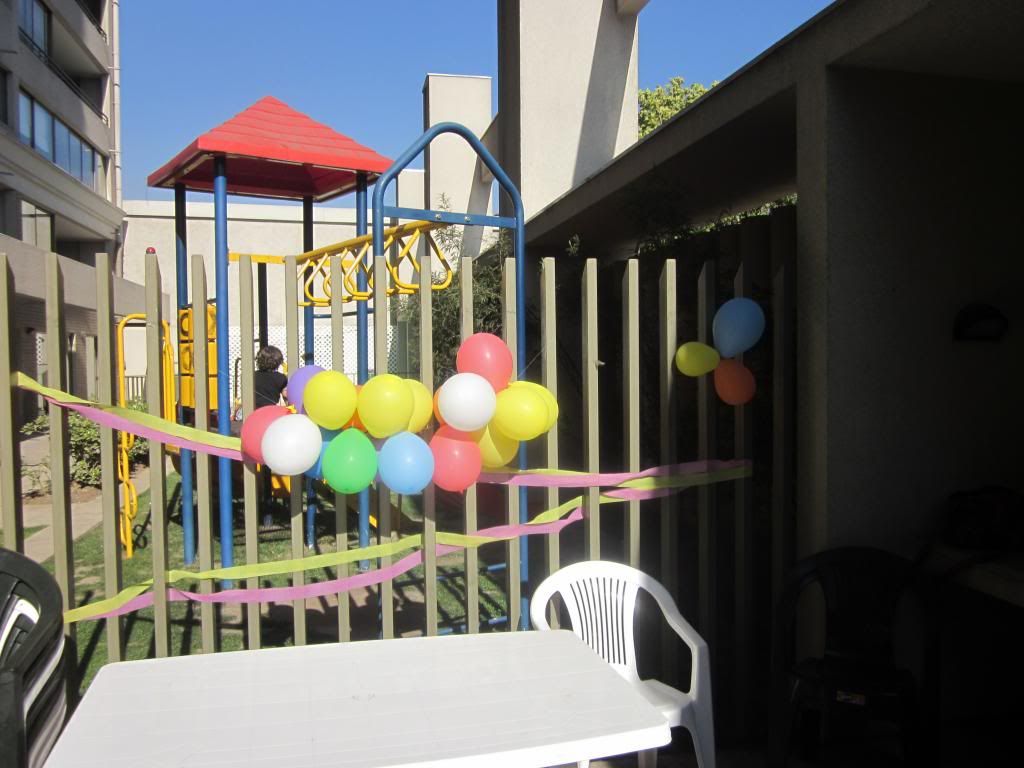 Some decorations prepared by my dear aunt Ann
Some of the refreshments and snacks. I can never be
cheesy enough!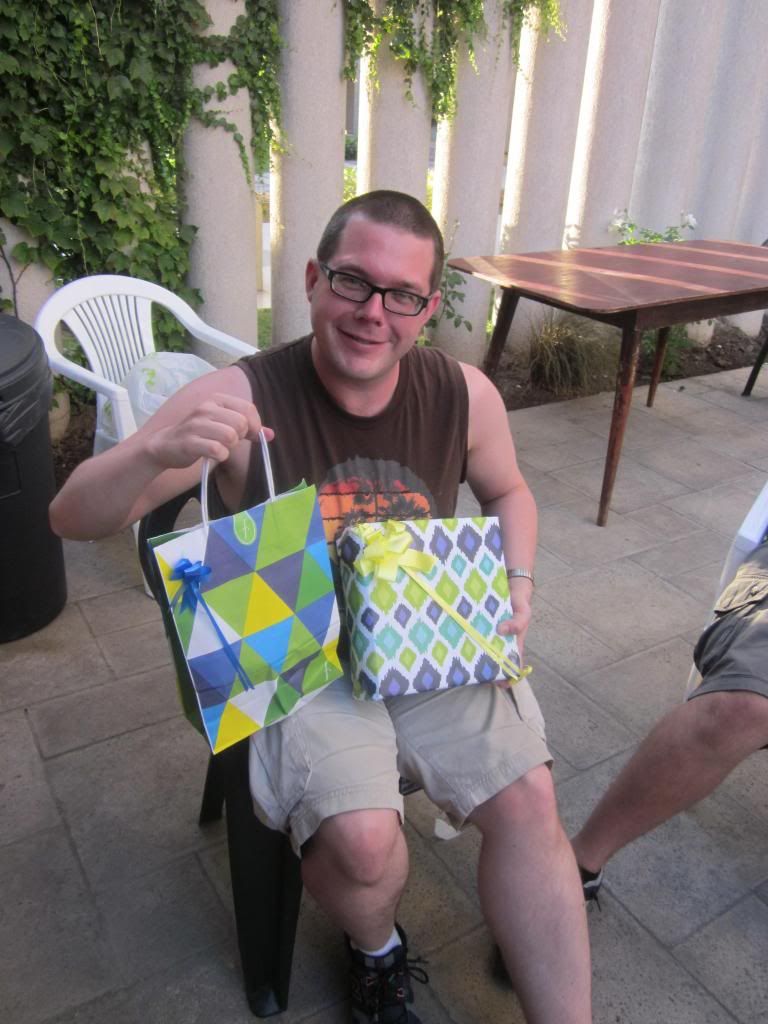 Some gifts from friends
The grillmeister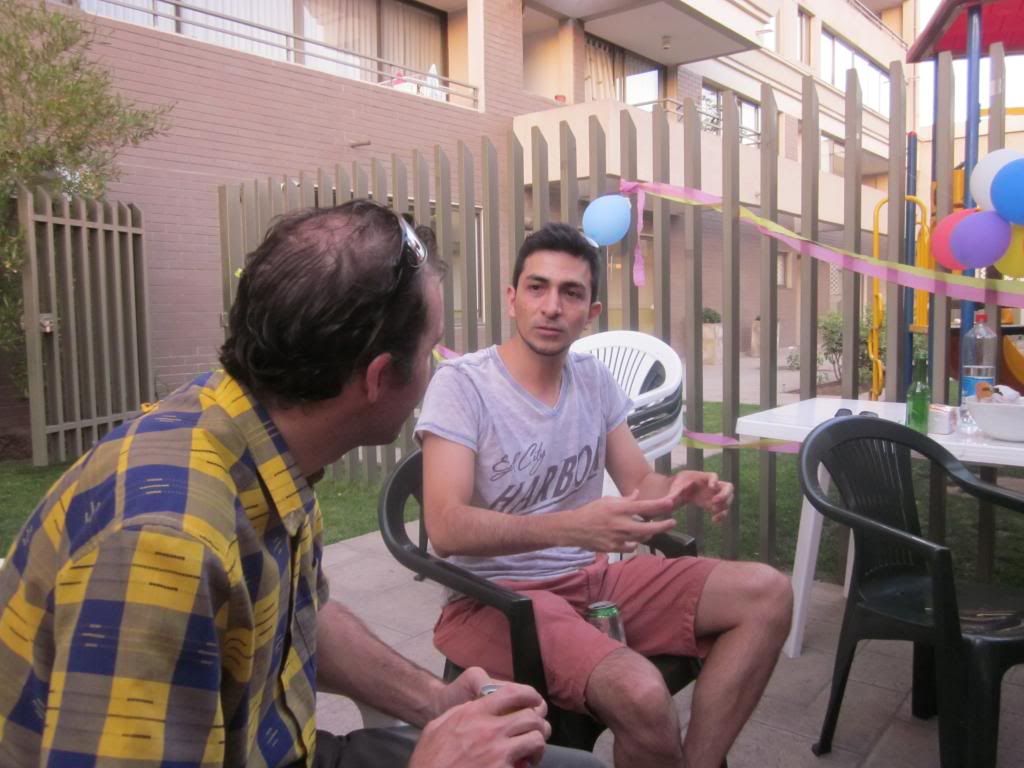 Some friends talking
Chorripan! Grilled sausage then put into bread to make
a mini sandwich
Pasandolo bien
More of pasandolo bien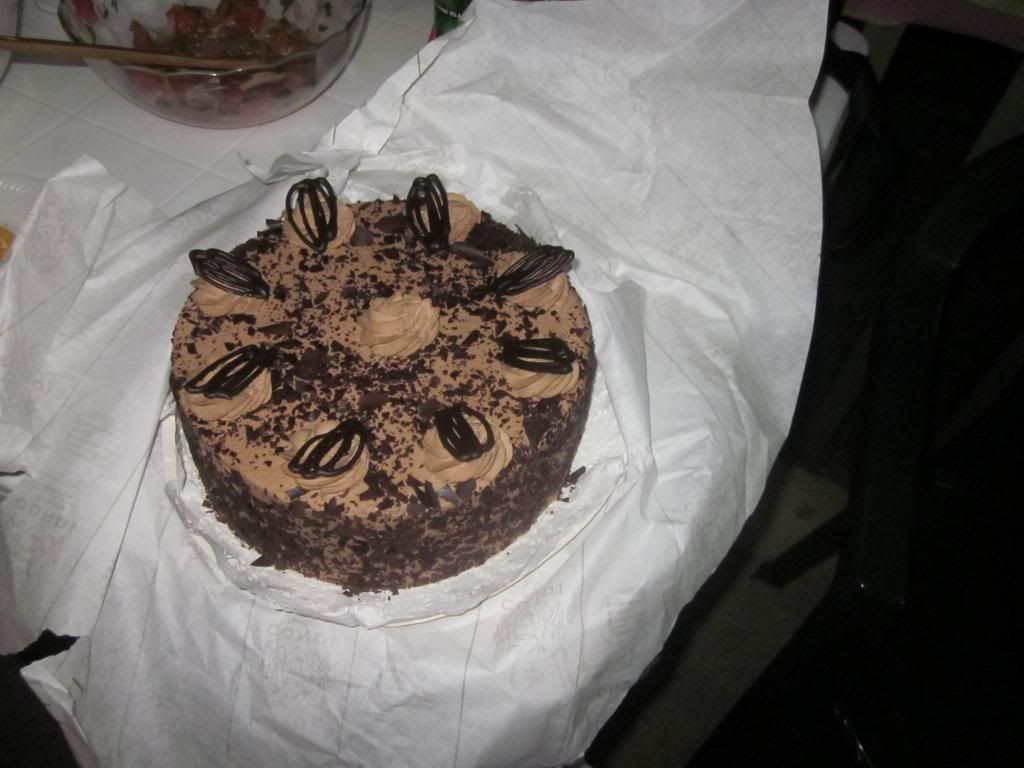 The cake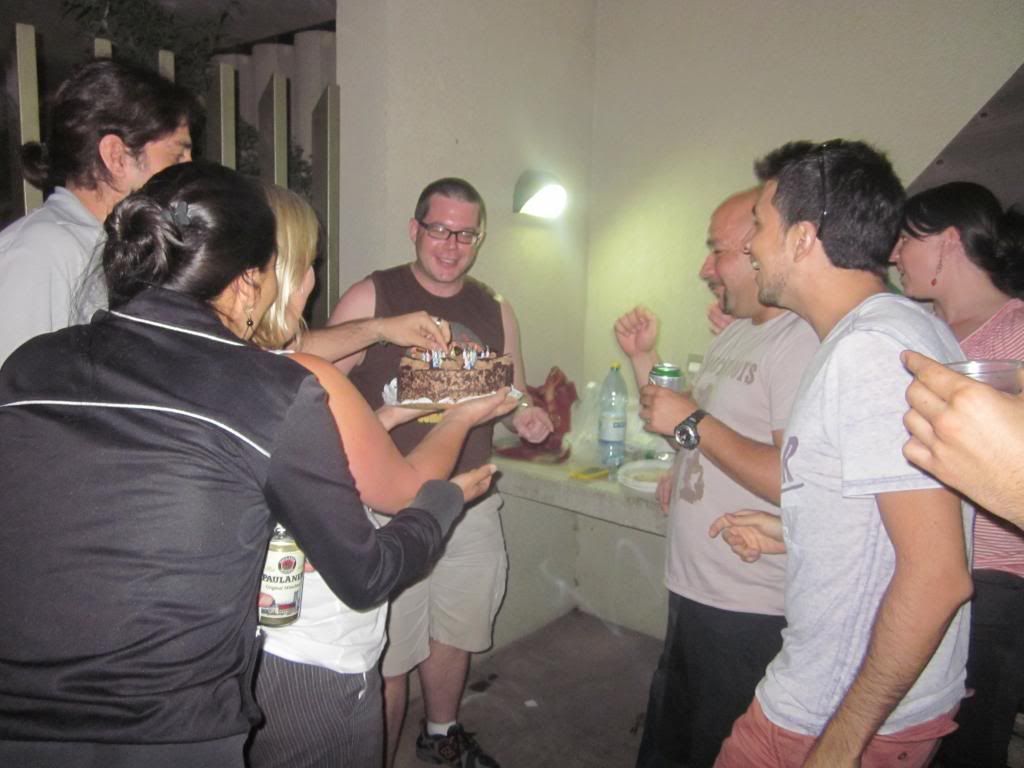 Feliz cumple!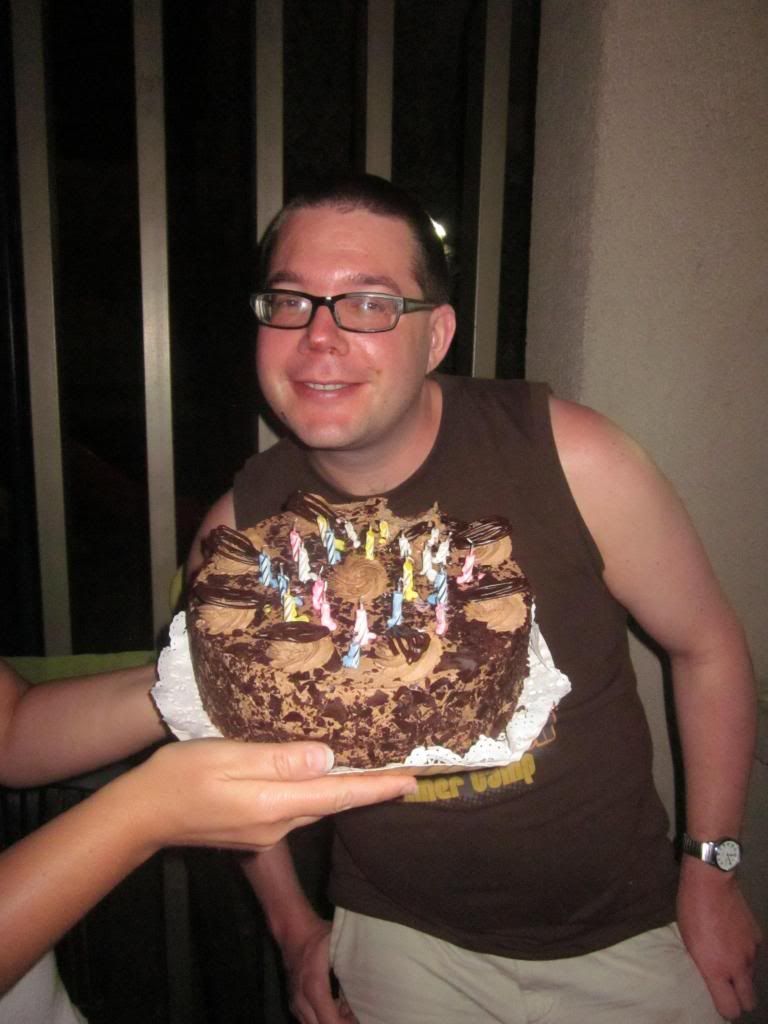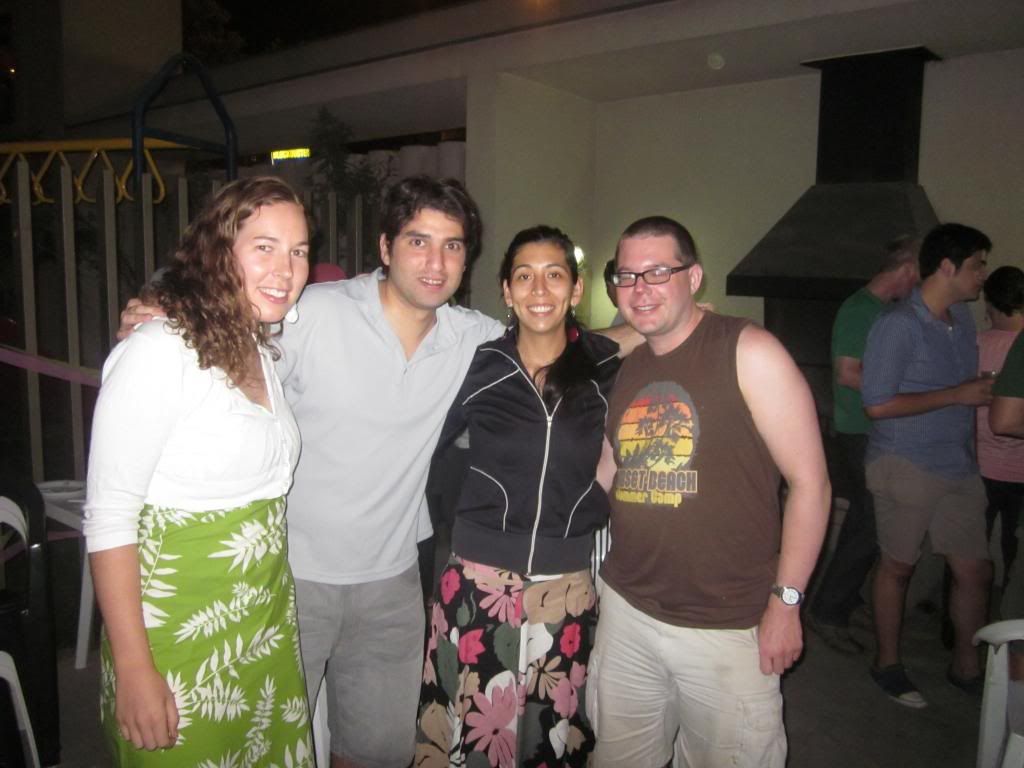 Some great friends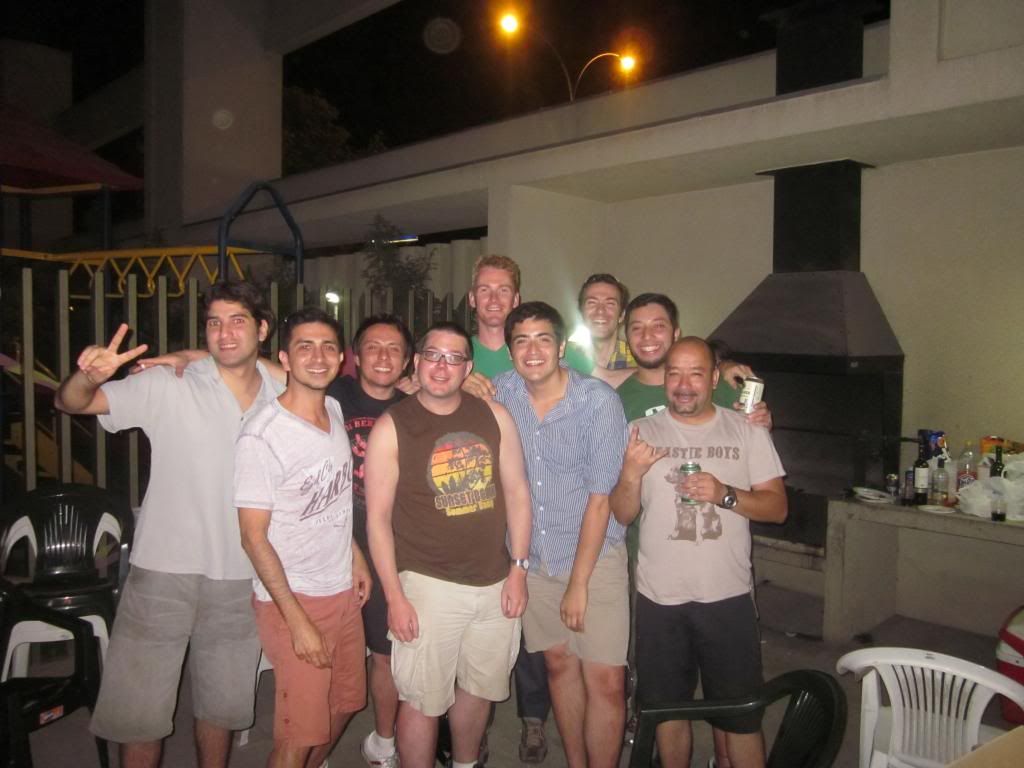 More great friends
Now that all that is over, I should be back to work. The only problem is I only have one class at the moment. My other private classes are on vacation, and despite searching for other prospects I haven´t had any luck. It´s a bit discouraging, but I have been capitalizing on the free time by meeting up with friends, giving my apartment a deep clean, catching up on reading and enjoying time at the pool.
Despite that, I am keeping a positive mindset and know that classes will all work out given some patience on my part.