So I've been taking pictures of what I've been eating while I've been home, but I haven't gotten around to sharing the pictures yet. Be forewarned not to read this if you're hungry.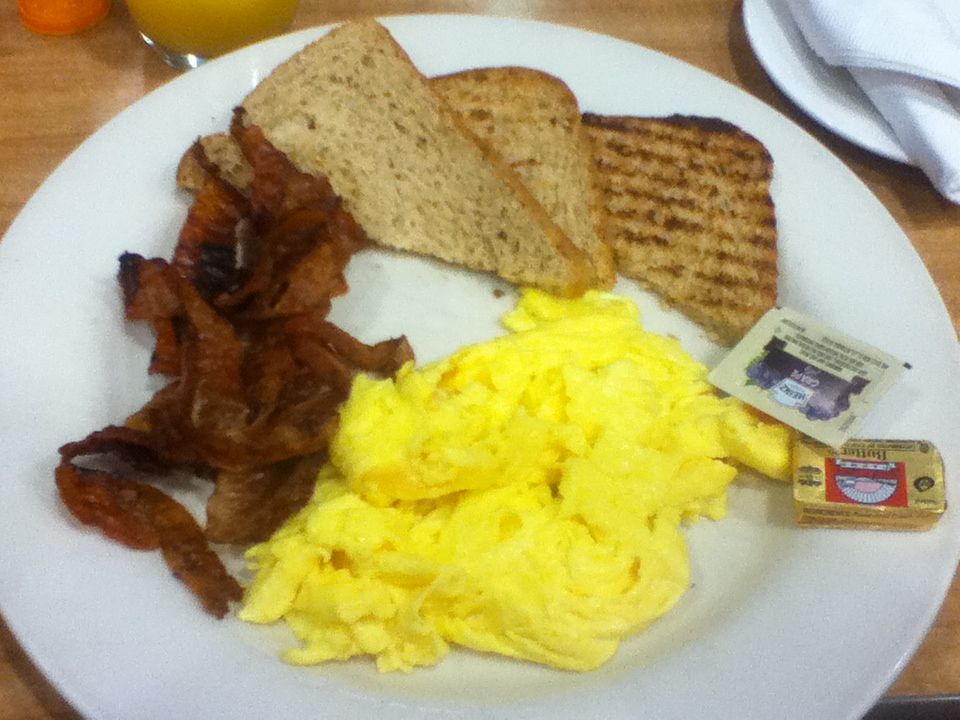 Breakfast in the Miami airport during my layover home.
This plus an orange juice came to 18 bucks.
Pizza steak with fries. My first meal after arriving back in Jersey.
Bacon turkey bravo sandwich, cinnamon chip scone, and chips from Panera Bread
Breakfast at Denny's. They are supposed to come to Santiago later this year.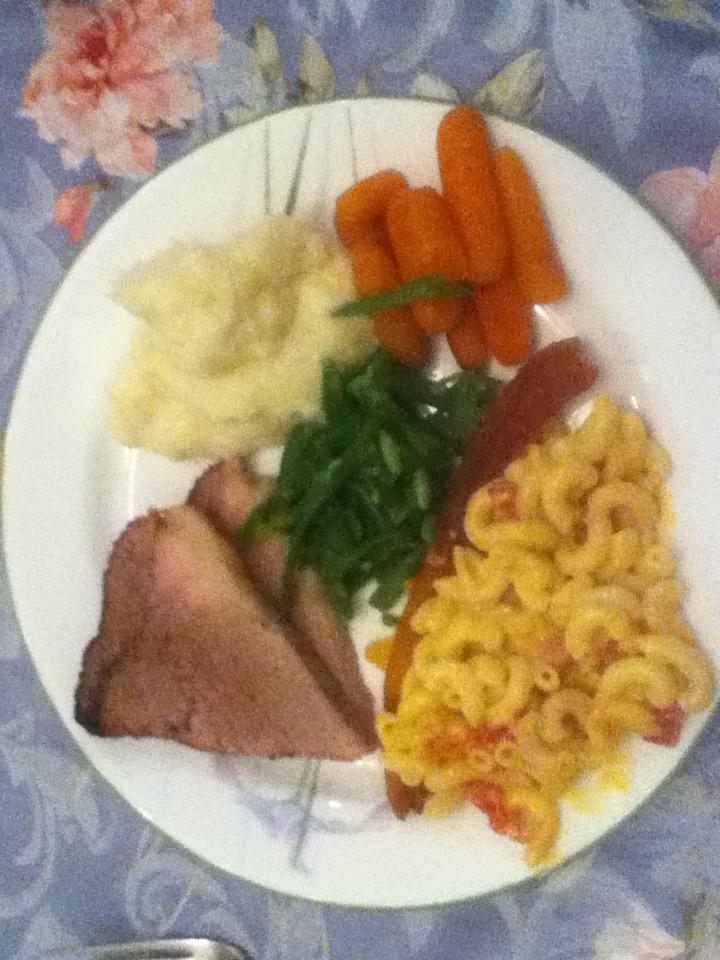 A homemade meal of pot roast, mac and cheese, and some veggies.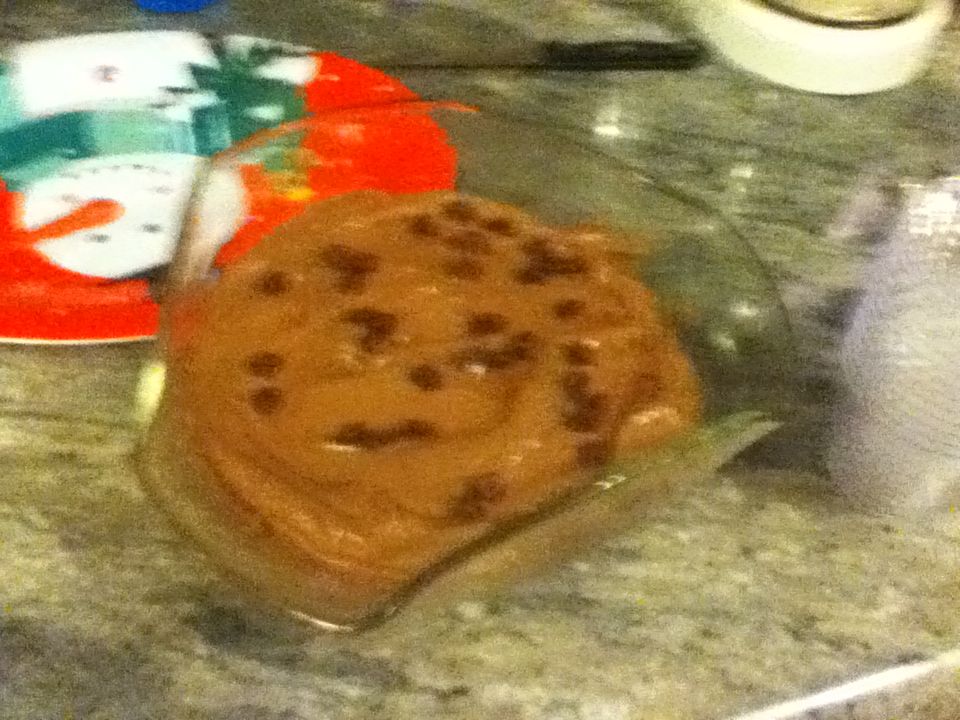 Chocolate mousse from Mrs. Nolan's annual Christmas party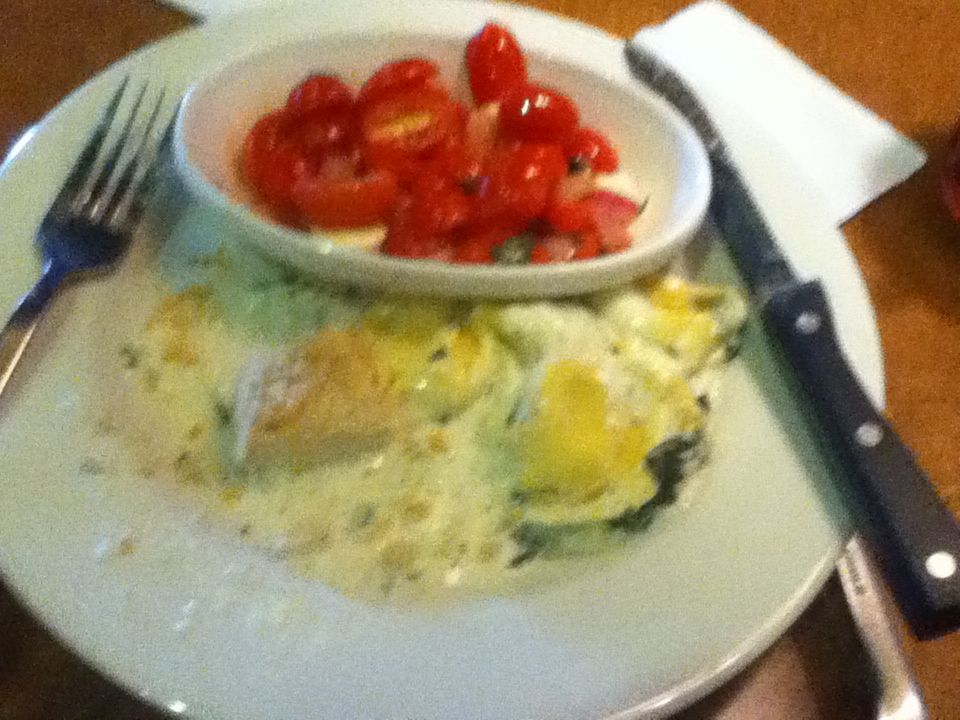 tortellini, breaded chicken, and tomato salad from TGI Friday's
with my dear Tante
fried scallops with mashed potatoes and veggies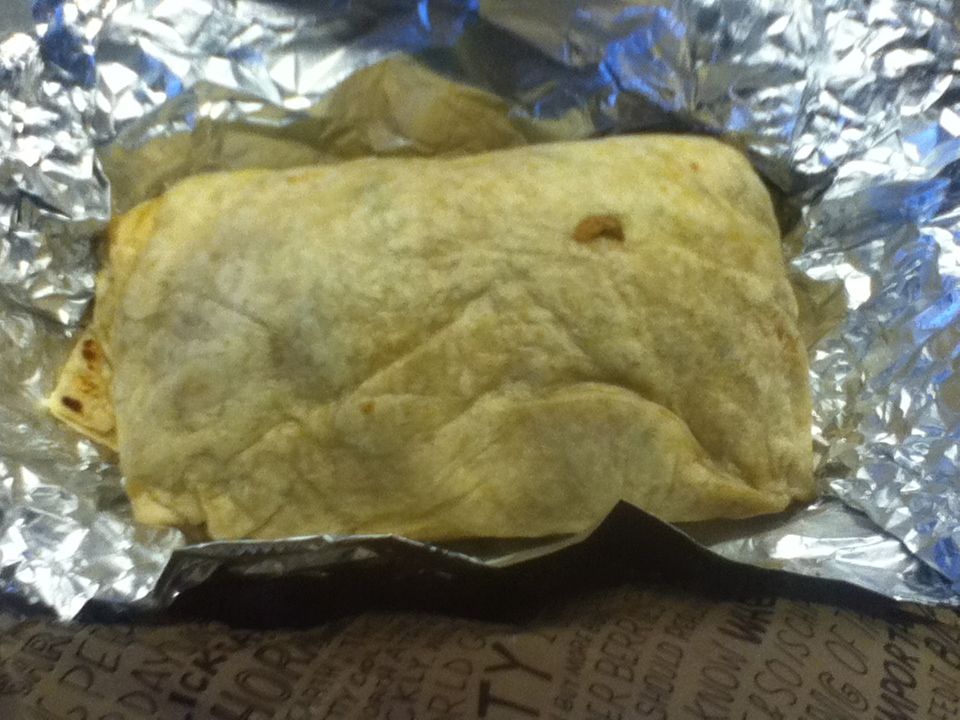 Chipolte has come to Jersey. Enjoyed a chicken burrito with a
friend who also lived in Santiago.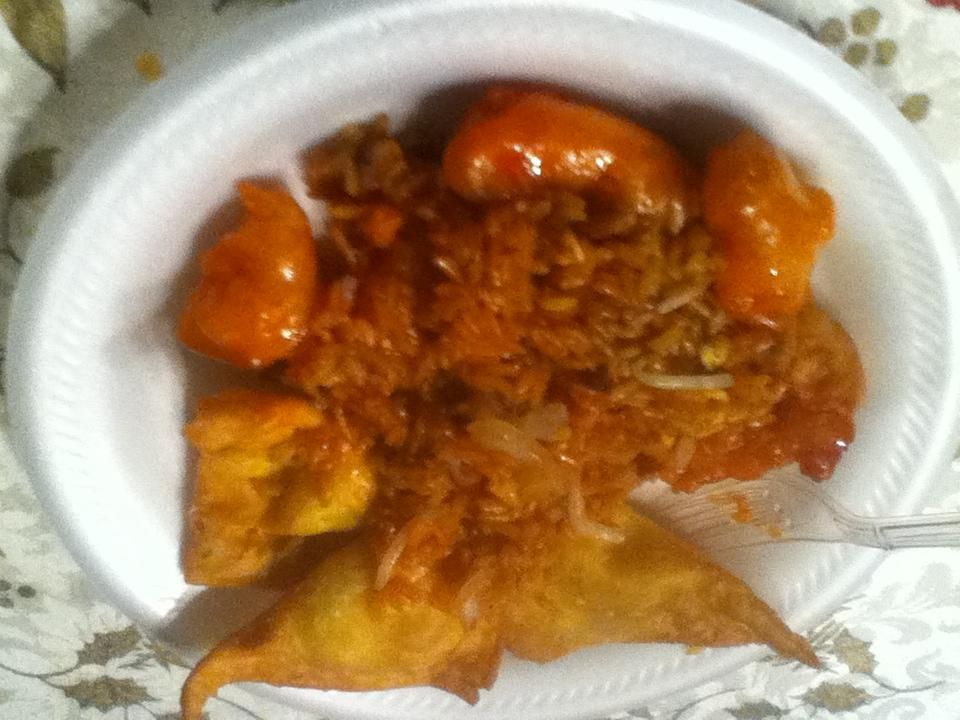 Sweet and sour chicken, fried rice, and cheese wonton as a break from
playing Magic with friends
Country fried chicken while catching up with a high school friend
at Cracker Barrel


soup and salad at a Japanese restaurant
And the main meal of chicken terryiaki!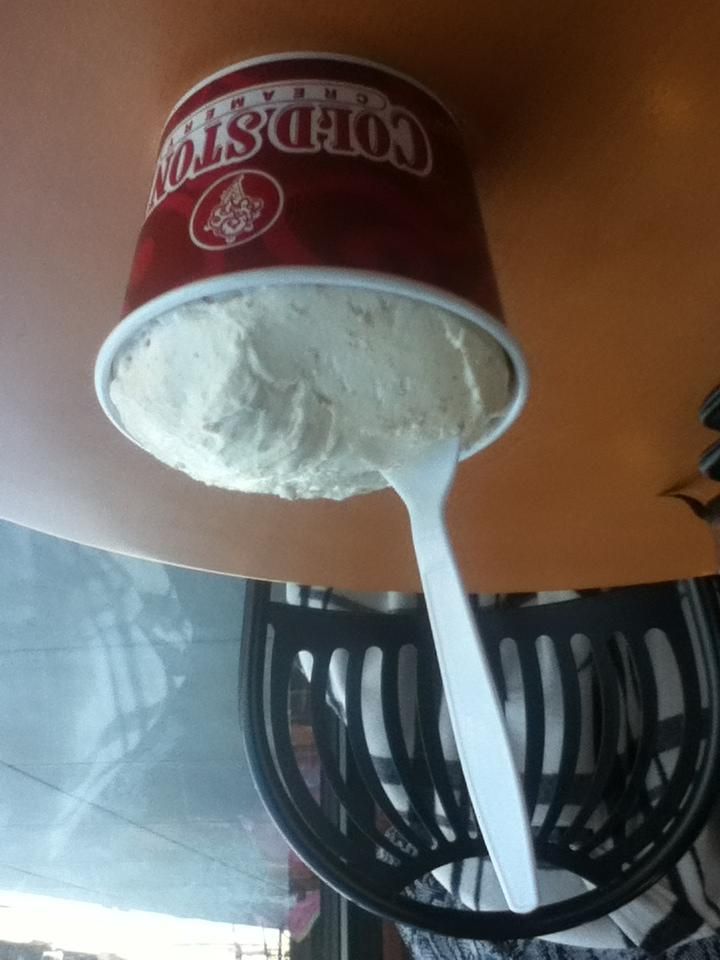 cake batter ice cream with graham cracker bits
parmasean crusted chicken with pasta at Riverwinds
chocolate cheesecake dessert, yum!
home made fried rice while visiting my brother and sister in law
in North Carolina
Apple pie ice cream dessert at Texas Roadhouse while catching up
with a friend in North Carolina. Forgot to take a picture of the steak beforehand.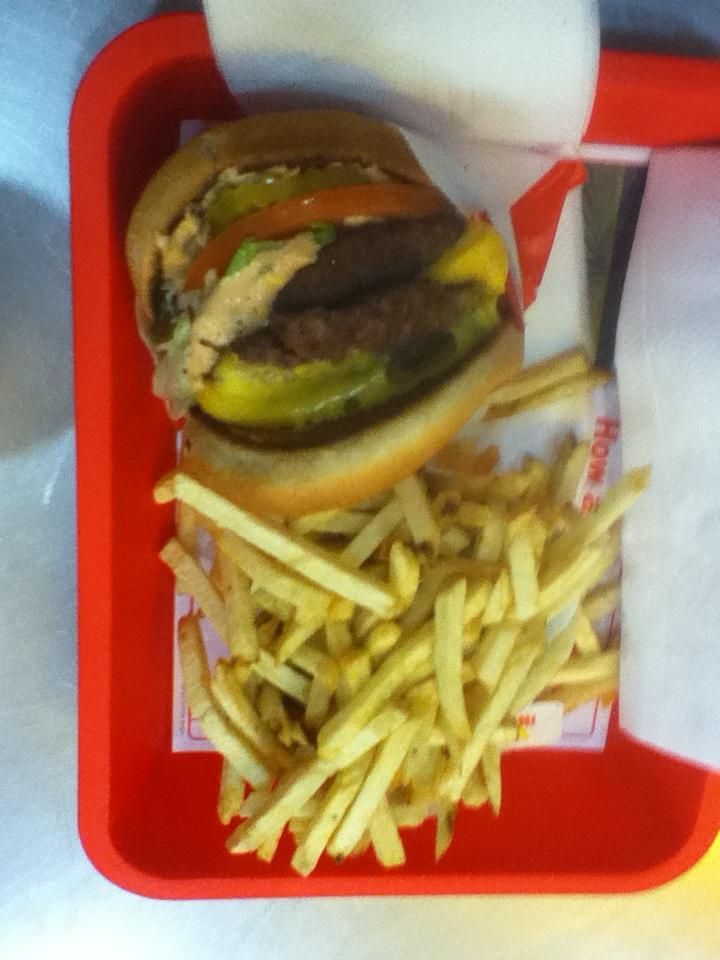 In n Out burger. My first meal upon my arrival in Los Angeles.
Jamba Juice. Love me some strawberries wild.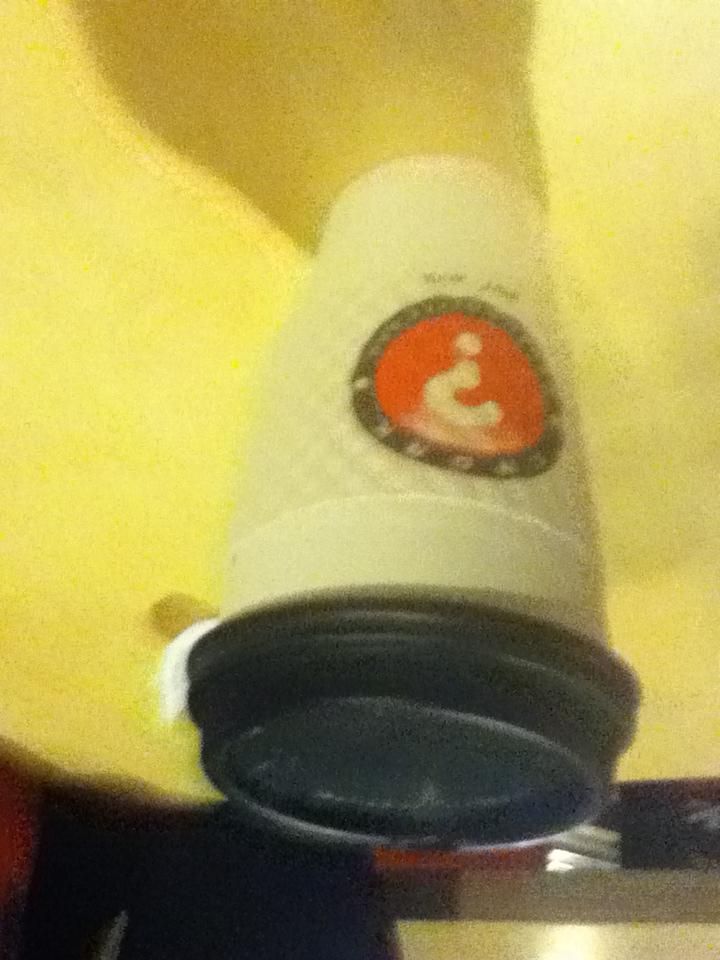 Swork hot chocolate, Eagle Rock area
Ham and chicken croquettes from Porto's Bakery in Glendale
turkey croissant and plantains from Porto's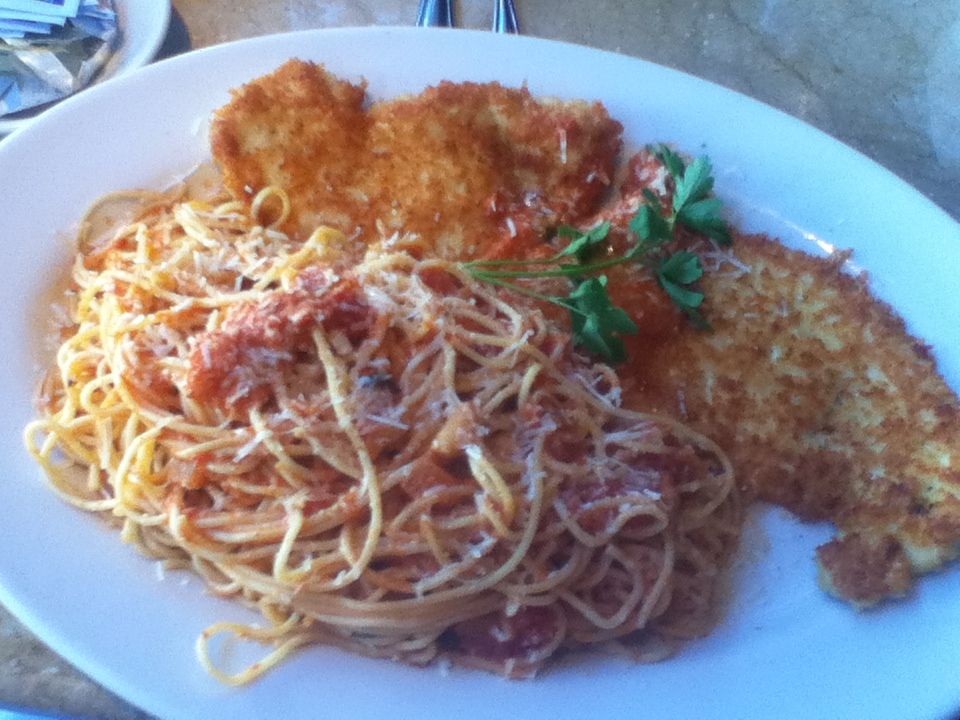 parmesean chicken romano from Cheesecake Factory in Pasadena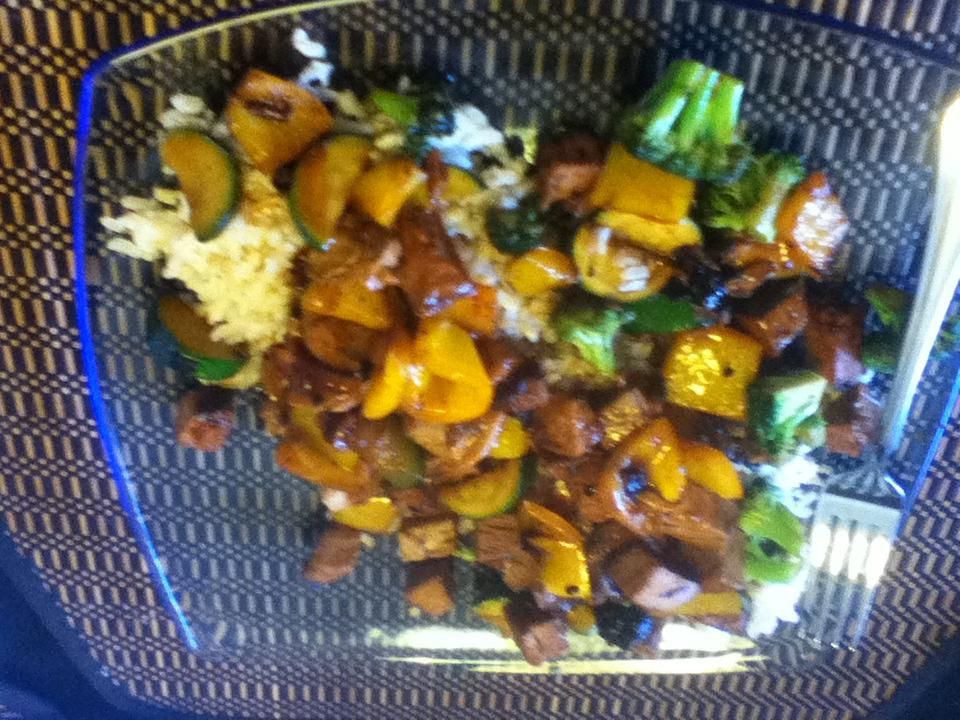 a delicious and healthy stri fry made by a friend when I stayed with her
chicken enchiladas and mole in Playa del Rey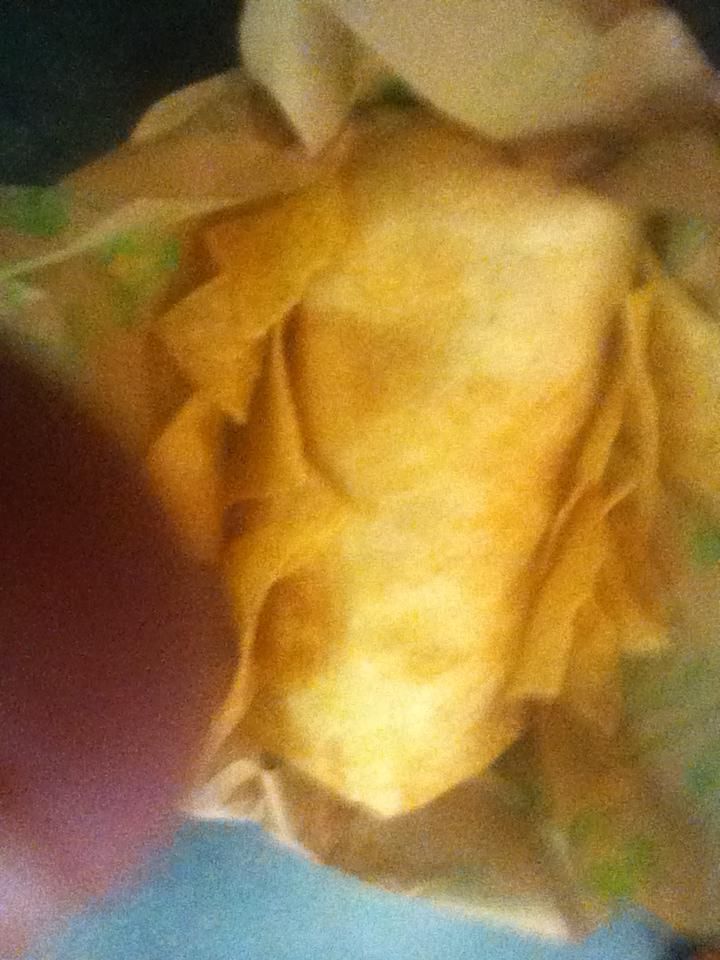 breakfast burrito at LAX while waiting for my flight to Vegas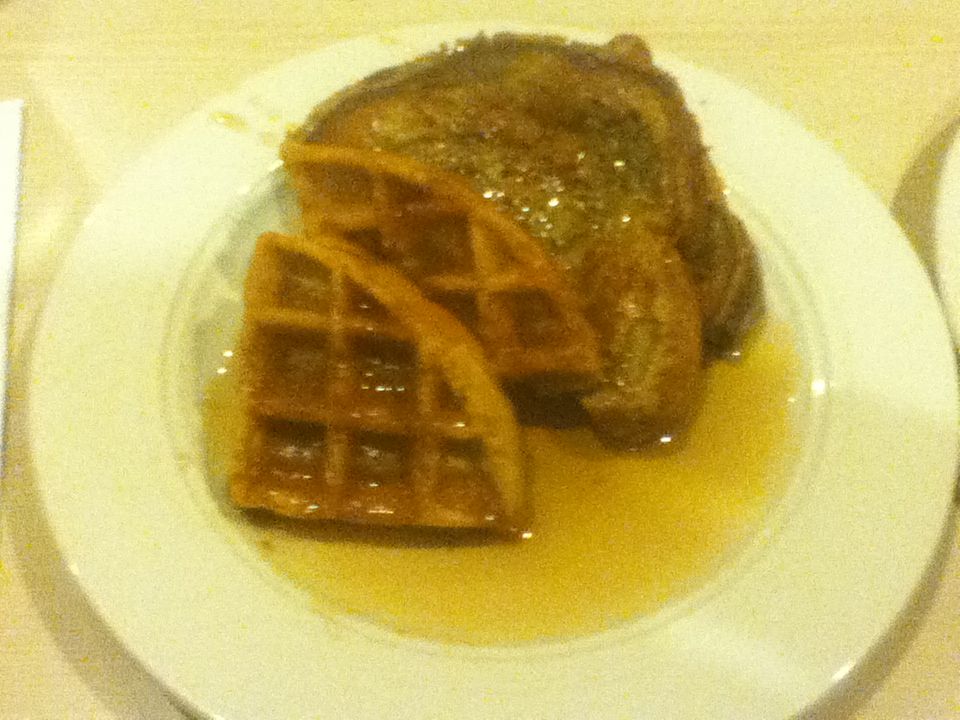 Vegas breakfast buffet day 1 part 1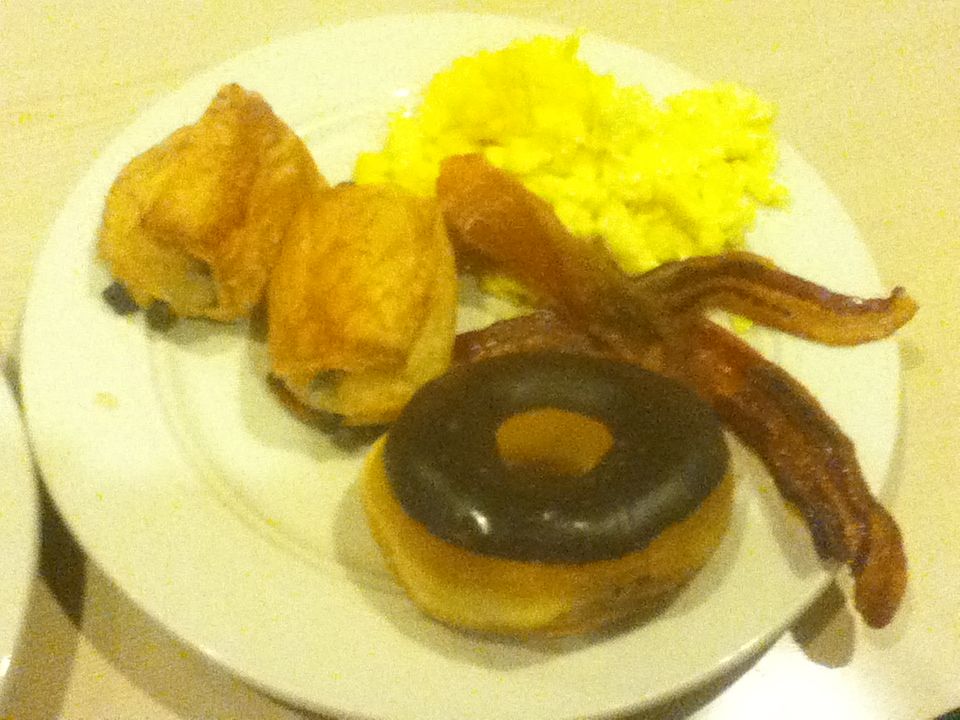 Vegas breakfast buffet day 1 part 2
Vegas lunch buffet day 1 part 1: Thanksgiving plate of
turkey, stuffing, and gravy
Vegas lunch buffet day 1 part 2: Italian plate of chicken
fettuccine alfredo
Vegas lunch buffet day 1 part 3: Asian plate of fried rice with
orange chicken and sweet potatoes that wouldn't fit on
the Thanksgiving plate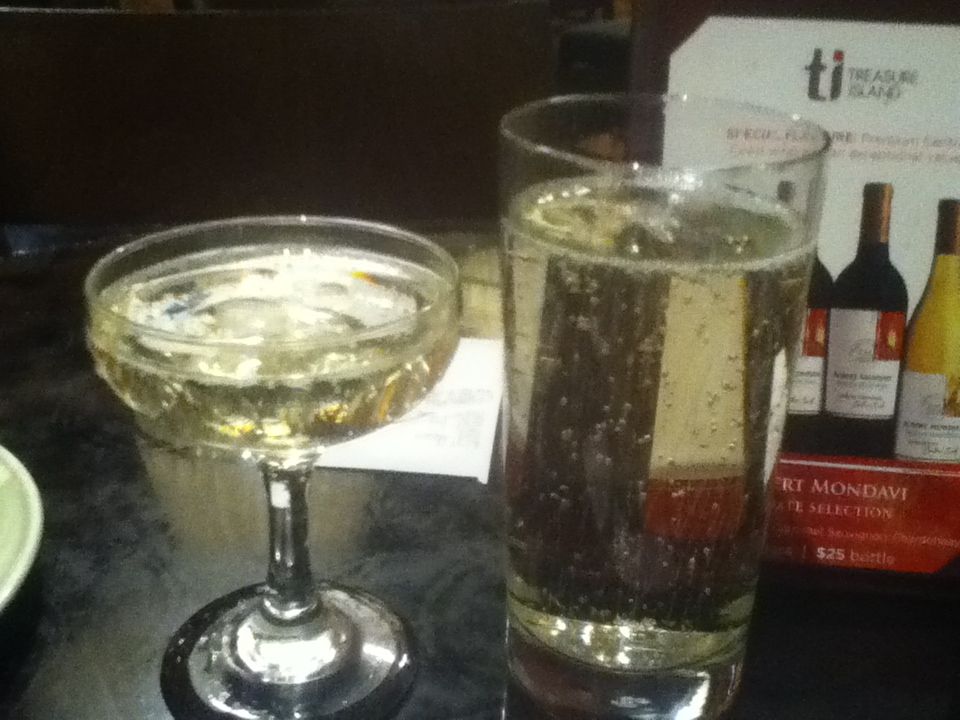 Cashier: "Would you like to add all you can drink champagne to
your lunch for $4 sir?"
Me: "That sounds great!"
Cashier: "Great! May I see your ID?" :-D
Vegas breakfast buffet day 2 plate 1: made to order omelette
with ham tomatoes and cheese
Vegas breakfast buffet day 2 plate 2: bacon and French toast
a suprise treat from Kari while we caught up in the
Las Vegas airport: Auntie Anne's cinnamon pretzel bites
I do have a few more meals in Jersey as well as 3 days in Miami before I'm back in Santiago, but I wanted to take advantage of the free time while I have it. Now I'm off to find some inspiration to start eating healthy and shed some kilos once I'm back in Santiago.